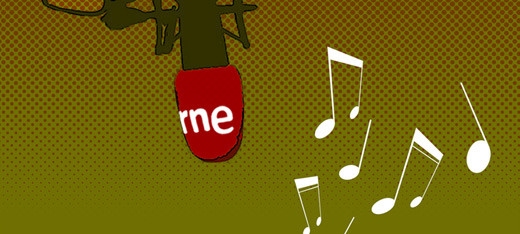 Program
Laura Prieto, presenter

These interviews and the concerts that follow them can also be heard once the live broadcast has finished, for a period of only six week, from RNE's "A la carta" on-line service http://www.rtve.es/alacarta/audios/fila–cero/
Only in spanish
MAY
Day 7
Interview with Miriam Gómez Morán, pianista e intérprete del nuevo formato "Melodramas"
Day 11
Interview with Miguel Sáenz y Juan Lucas, autores de la introducción y notas al programa, respectivamente, del ciclo "El universo musical de Bertolt Brecht".
Day 18
Interview with Pedro Tomey, vicepresidente de la Fundación AON
Day 25
Interview with Ernesto Caballero, director del Centro Dramático Nacional.
JUNE
Day 1
Interview with Gregorio Marañón, Presidente del Patronato del Teatro Real.