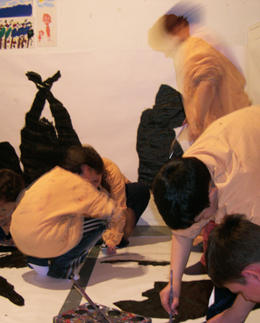 The Museo de Arte Abstracto Español offers an educational program revolving around the works from Museum´s permanent collection as well as activities focusing on temporary exhibitions that are periodically held on the premises.
These educational activities are aimed at diverse audiences (school groups of different ages, cultural associations, families, etc.)
The museum also organizes courses related to the history of art and the various tendencies that characterize the contemporary artistic panorama.
Hours:
Guided tours may be arranged by appointment
Tuesday through Friday, 11 am – 2 pm and from 4 pm – 6 pm
Tel.: + 34 969 21 29 83
E-mail: " & CodificaEmail("mailto:museocuenca@march.es") & "
We recommed that groups be no larger tan 30, in particular for activities that include a workshop.