The Museo de Arte Abstracto Español in Cuenca houses an important collection of abstract and Informalist art assembled by Fernando Zóbel (Manilla, 1924 – Rome, 1984), a key figure for the relations between Asia and the work of a large proportion of Spanish artists of recent generations.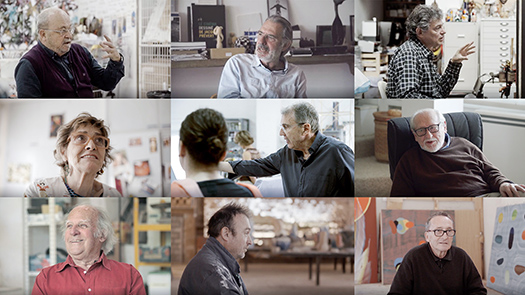 Asia and I. Conversations with artists
From 8 March to 26 May 2019 the Museum will be showing the documentary Asia and I. Conversations with artists. This film is part of the Oral History Project which the Fundación Juan March produced in conjunction with the exhibition The Asia Principle. China, Japan and India and contemporary Art in Spain (1957-2017), held in Madrid between March and June 2018. This was the first research and exhibition project on the subject of the influence of Asian art on Spanish art from the second half of the 20th century onwards.
Asia and I. Conversations with artists features thirteen interviews with the same number of artists - Alfonso Albacete, Frederic Amat, José Manuel Ballester, Miquel Barceló, José Manuel Broto, Marta Cárdenas, Francisco Farreras, Luis Feito, Joan Gardy Artigas, Juan Navarro Baldeweg, José María Sicilia, Juan Uslé and José María Yturralde - whose work has been influenced by one of the three, above-mentioned Asian cultures.
The documentary will be projected in Room Z of the Museum, accompanied by a display of paintings, drawings and graphic work by artists in the permanent collection, as well as a selection of books from the Zóbel bequest.