Four works by the pioneering American video artist Bill Viola (New York, 1951) are currently on view at the Museo de Arte Abstracto Español as part of a multi-site exhibition organized by Eulen Art with the support of the Junta de Castilla-La Mancha. This project, curated by Viola's wife Kira Perov, features a total of eighteen works by the artist focusing on spirituality that have been distributed among four venues located in Cuenca's historical center. These include, in addition to the Museo de Arte Abstracto Español, the churches of San Miguel and San Andrés and the gallery of the Escuela de Arte José María Cruz Novillo situated in what was formerly the church of Las Angélicas.
Bill Viola has played a pioneering role in the development of video as an art form since the 1970s, using the medium to explore the human soul and its concerns. The artist constructs what he describes as "total environments" that envelope the viewer in image and sound, drawing his inspiration from sources as varied as prehistoric cave culture, Rothko paintings, and Eastern and Western spiritual and mystical texts.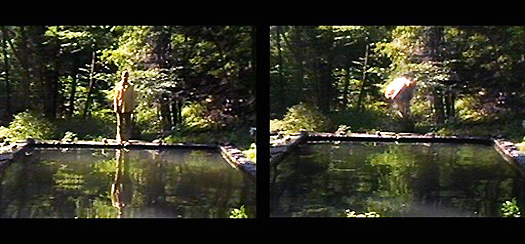 Video still, The Reflecting Pool
Of special interest among the four pieces installed in the museum is The Reflecting Pool (1977–1979), a paradigmatic work about the passage of time and memory that was particularly challenging to create given the limitations of early video technology. This piece is located in Room Z.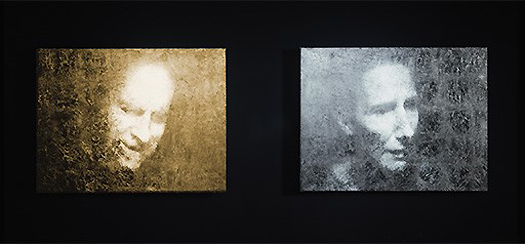 Video still, Unspoken (Silver & Gold)
Unspoken (Silver & Gold), a 2001 work in which the artist analyzes the human condition through an exploration of various emotional states, is displayed in Room 10.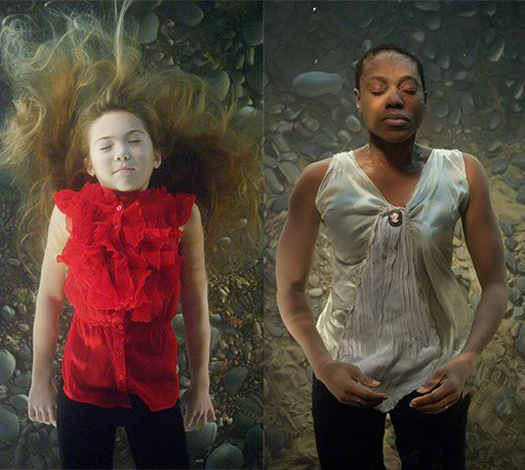 Video still, Madison y Sharon
Room B (the gallery with a wooden artesonado ceiling) contains Madison and Sharon, two sections of a larger seven-panel HD video projection with sound titled The Dreamers (2013).
To mark the exhibition, Eulen Art has produced The Spirit in Slow Motion. Notes on Bill Viola in Cuenca / El espíritu a cámara lenta. Notas sobre Bill Viola en Cuenca, a bilingual (English and Spanish) catalogue featuring an essay by Manuel Fontán del Junco, Director of Museums and Exhibitions, Fundación Juan March.
Photos courtesy of Kira Perov, Bill Viola Studio.