Pablo Picasso (Málaga, 1881 - Mougins, 1973) always accorded great importance to his graphic work: between 1899 and 1972 he created more than 2,000 engravings, which comprise a virtual diary of his life as an artist.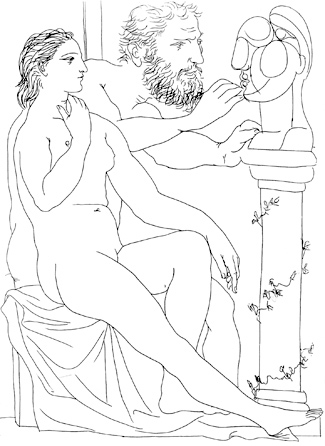 Sculpteur, modèle et buste sculpté [Sculptor, Model and Sculpted Bust], 1933. Fundación Juan March Collection
This exhibition features a selection of twelve prints from the Suite Vollard, a famous series Picasso executed between September 1930 and June 1936, composed of some one hundred prints in which he skillfully and innovatively employed various techniques, including etching, dry-point, burin, and aquatint. The selected works reflect one of Picasso's characteristic subjects—"the sculptor's studio"—which revolves around the relationship between art and life, embodied here in the connection between the artist and his model.