The Museo de Arte Abstracto Español presents an exhibition dedicated to the graphic art of the multifaceted Swiss artist Max Bill (1908–1994). Bill was a painter, architect, sculptor, graphic designer, industrial designer, typeface designer, writer and educator; he is counted among the pioneers of the Concrete Art movement.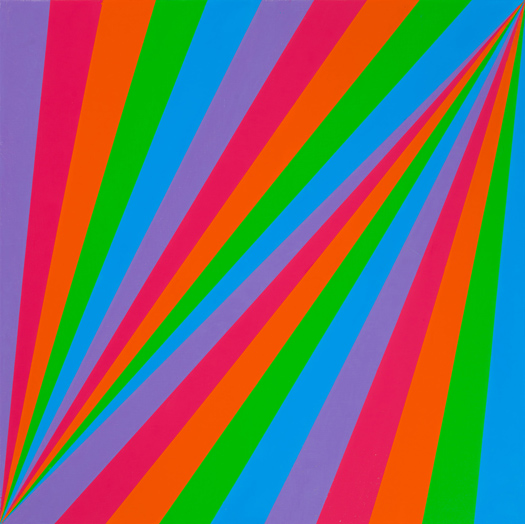 Max Bill,
rhythmus in fünf farben
[rhythm in five colors], 1985
This exhibition is named after a text written by Max Bill in 1972 in which he provides a detailed argument supporting the idea that serially produced artworks are, in their essence, original artworks. The exhibit contains almost 100 works, beginning with Bill's first experiments with prints in the late 1930s up until his last series of 1994. The selection of works includes pieces that pertain to a series or closed groups (such as fifteen variations on a single theme, 1938), as well as individual artworks, completed by seven paintings based on his diverse experiments within the field of graphic art. The exhibition will validate the consistency of Bill's graphic work in relation to his theoretical approaches and also his interest in investigating the constituent forms of the artwork, an aspect which Max Bill kept alive since the late 1920s when he studied at the famous Bauhaus in Dessau, Germany, with professors such as Wassili Kandinsky, Josef Albers, Paul Klee and Oskar Schlemmer.