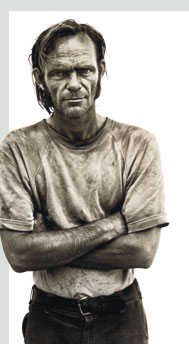 Bill Curry, Drifter,
Interstate 40, Yukon,
Oklahoma, 6/16/80, 1985
Richard Avedon

March 3 – May 28, 2006
66 photographs by 42 artists and 4 anonymous photographers are the subject of this exhibition, which offers an international historical survey of the different ways of representing the human face in photography. It opens with a number of mid-19th-century daguerreotypes. These early images involved long exposure times and principally represented members of the most socially elevated classes posing in photographers' studios. They were also notably influenced by painting, as in the work of Southworth & Hawes and of Nadar. As the history of photography developed, the portrait adapted itself to new techniques and ideas; photographers emerged from their studios, travelled and photographed a wide variety of figures in the most diverse situations maintaining their own unique style. The present exhibition includes work by fashion photographers such as Baron Adolphe de Meyer and Irving Penn; by artists interested in technique, such as Rudolf Koppitz and André Kertész; by documentary photographers, such as Dorothea Lange and Walker Evans; and by others who formed part of specific movements, such as the Surrealist Dora Maar, the Constructivist Alexander Rodchenko and Pictorialists such as José Ortiz Echagüe and Edward Steichen. Finally, the exhibition includes work by contemporary artists such as Thomas Ruff and Alberto García-Alix.

TOP

Museo de Arte Abstracto Español
(Fundación Juan March)
Hanging Houses (Casas Colgadas) CUENCA
Visiting hours:
Monday: Closed.
Tuesday-Friday: 11 a.m. – 2 p.m. 4 p.m. – 6 p.m.
Saturday: 11 a.m. – 2 p.m. 4 p.m. – 8 p.m.
Sunday/Holidays:
11 a.m. – 2:30 p.m.
Entrance fee
Adult: € 3
Reduced: € 1,50
• Senior citizens (65 and over)
• Students with i.d.
• Groups
Free:
• Citizens and residents of Cuenca
• Children under 10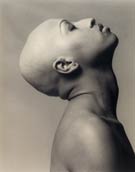 Patricia, 1996
Alberto García-Alix