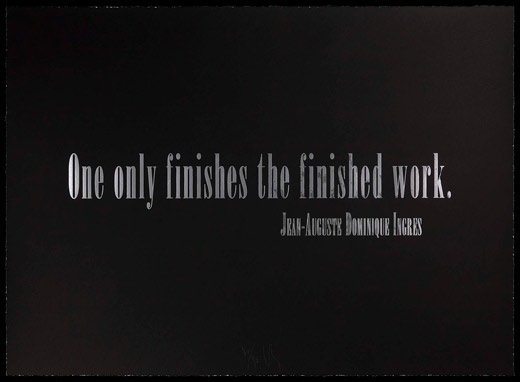 Joseph Kosuth.
"Hot Stamping"
serigraph on paper
Leo Castelli (Trieste, Italy, 1907 – New York, 1999) was a leading gallery owner and art dealer. For five decades his New York gallery was the most important reference point for modern and contemporary avant–garde movements including Surrealism, Abstract Expressionism, Pop Art and Minimalism.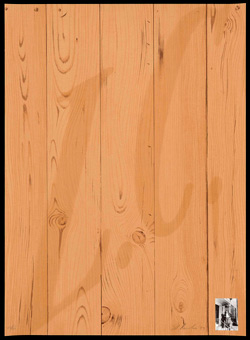 Edward Ruscha. Serigraph on paper
For many years the Fundación Juan March maintained a close relationship with Leo Castelli, who made numerous loans to its exhibitions. In 1988 the Fundación presented a rigorous selection in Madrid of 60 works from his collection with the title The Leo Castelli Collection.
On Castelli's ninetieth birthday in 1997 his son Jean-Christophe decided to give him a very special present: a portfolio of 9 prints by 9 artists associated with the life of the gallery: Jasper Johns, Ellsworth Kelly, Joseph Kosuth, Roy Lichtenstein, Richard Serra, Robert Rauschenberg, James Rosenquist, Edward Ruscha and Bruce Nauman. From an edition of only 90 sets, Jean-Christophe gave his father the first and last and donated the remainder to museums and institutions associated with Leo Castelli and his gallery. Jean-Christophe Castelli generously gave portfolio number 82/90 to the Fundación Juan March and it is now the subject of this small exhibition presented as a homage to Leo Castelli.