Publications and sound archives
Printed exhibition guides will be available in Palma and Cuenca. A lavishly illustrated catalogue containing essays on the status quo of the genre, artist and institutional opinions and applications of the term 'sound art' in Spain and other relevant topics will be produced for the exhibition in Madrid. This publication will provide an overview of the differences between what have emerged as the two most important movements within the genre: Klangkunst, a German approach to sound art that places a heavy emphasis on intermedia, and 'sound art', a far more open concept born in the United States that covers a very broad range of artistic practices and techniques, as well as individual descriptions of all the works presented in the exhibition, references and an up-to-date discography. More information is available at www.march.es.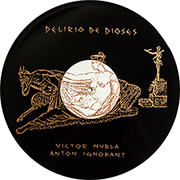 Victor Nubla and Antón Ignorant. Delirio de Dioses.
[Delirium of the Gods]
Frenètic Records, 1986.
The Spanish Library of Contemporary
Music, Fundación Juan March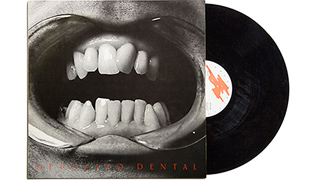 Depósito Dental. Grabaciones accidentales [Accidental sound recordings], 1986. The Spanish Library of Contemporary Music, Fundación Juan March
In addition to offering conferences related to the exhibition in Palma and Cuenca, the foundation will carry out an oral history project to include interviews with and debates between artists, curators, art and music historians and other specialists that will be recorded and transcribed for the Fundación Juan March archives and made available to the public in both print and digital format.