Library of Illusionism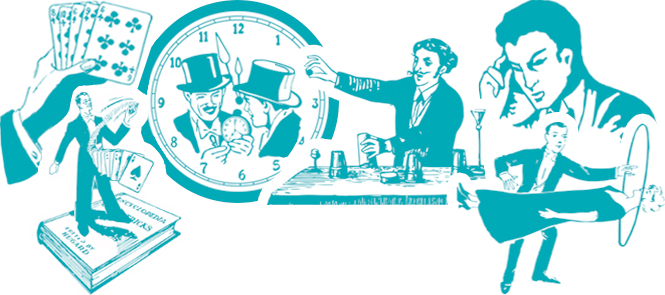 The Library of Illusionism was created in 1988, as a complement to the Contemporary Spanish Theatre collection, with the donation made by the collector José Puchol de Montís. It is Spain's largest collection of books on magic and sleight of hand.
The collection comprises more than 2,000 book titles and almost one hundred journals, published in a variety of languages, from the 18th century to the present day. A prized possession is what is considered to be the oldest Spanish book on illusionism, "Engaños a ojos vistas y diversión de trabajos mundanos", written by Pablo Minguet in 1733.
Digital Library of Illusionism
Sim Sala Bim is a digital repository composed of the historic collection of magic preserved in the Library of the Foundation. It contains almost a hundred books dated between 1733 and early 1940, 64 authors,in Spanish, English, French and Portuguese languages, involving more than 20,000 pages of wit, imagination and entertainment.
Contact:
biblioteca@march.es