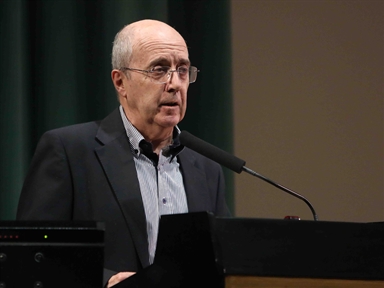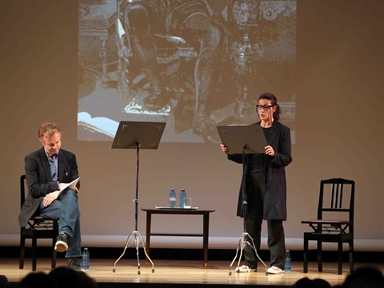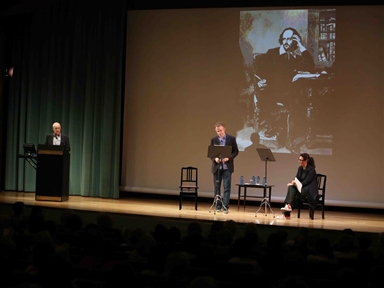 Shakespeare wrote his own series of 154 sonnets, the first 126 addressed to a man and the rest a woman, thus inverting the predominant Petrachan tradition. His sonnets have been interpreted in various manners today: for some scholars, his sonnets are an autobiographical creation; for others, literary fiction that reflects the values and conventions of his time; while for many, they are the expression of a unique voice suggesting a very close presence and one that incites identification.
The university professor and translator Ángel-Luis Pujante, a Shakespeare specialist and winner of the Premio Nacional (National Prize) for the best translation, will give a conference and on the second he will make a presentation of a selection of sonnets, that will be recited by Tristán Ulloa and Elvira Mínguez
Según lo previsto en la Ley 34/2002 de Servicios de la Sociedad de la Información y de Comercio Electrónico, en la Ley Orgánica 15/1999 del 13 de Diciembre, de Protección de Datos de Carácter Personal y en el Reglamento (UE) 2016/679 General de Protección de Datos, le informamos que sus datos personales figurarán en nuestros archivos automatizados. Sus datos no son ni serán en ningún caso suministrados a terceros. Puede en cualquier momento ejercitar su derecho de acceder, rectificar, de oposición al uso y, en su caso, cancelar sus datos personales comunicando al correo electrónico privacidad@march.es la operación a realizar. Más información sobre nuestra política de privacidad.