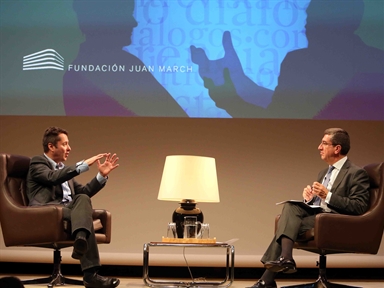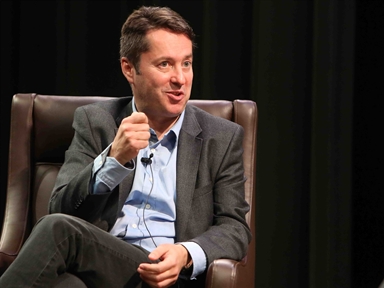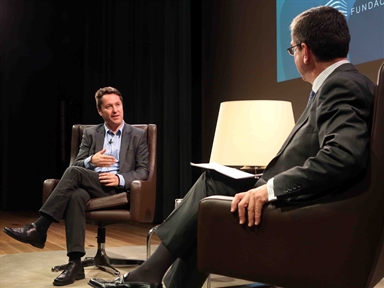 The physicist Ignacio Cirac, an expert in quantum computing and Director of the Theory division of the Max Planck Institute of Quantum Optics in Garching (Germany), will speak to Antonio San José in this new session of "Conversations at the Fundación". Recently awarded the Wolf Prize in Physics, in conjunction with his colleague Peter Zoller, for his pioneering research into quantum information processing, Ignacio Cirac is the first Spanish scientist to obtain such a prestigious international award.
At the end of the interview, San José will ask Cirac to come up with three suggestions that, in his opinion, may help to improve society. The conversation will be accompanied by the projection of images relating to his guest's career.
Según lo previsto en la Ley 34/2002 de Servicios de la Sociedad de la Información y de Comercio Electrónico, en la Ley Orgánica 15/1999 del 13 de Diciembre, de Protección de Datos de Carácter Personal y en el Reglamento (UE) 2016/679 General de Protección de Datos, le informamos que sus datos personales figurarán en nuestros archivos automatizados. Sus datos no son ni serán en ningún caso suministrados a terceros. Puede en cualquier momento ejercitar su derecho de acceder, rectificar, de oposición al uso y, en su caso, cancelar sus datos personales comunicando al correo electrónico privacidad@march.es la operación a realizar. Más información sobre nuestra política de privacidad.