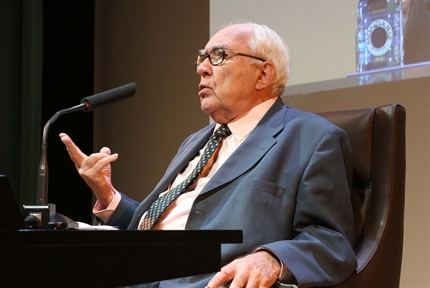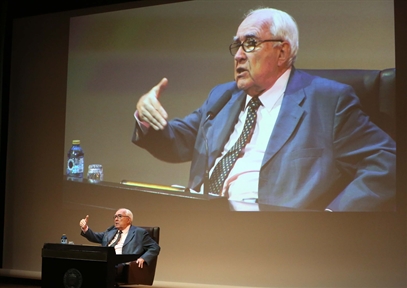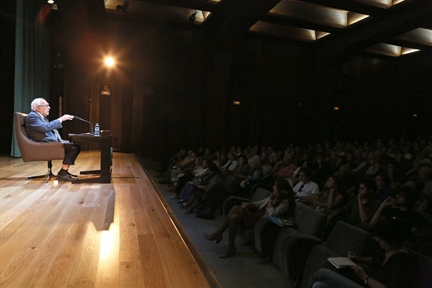 Das Kabinett des Dr. Caligari (1919, Germany), by Robert Wiene (74')
Presentation: Román Gubern

A mysterious doctor travels around different street fairs accompanied by his psychic Cesare, whom he orders to commit murder using his hypnotic power, although the mystery is later revealed in a mental hospital. With a bold and extravagant scenography and very heavy make-up, this was the first Expressionist film in German cinema, visually inspired by the revolution in painting and pre-war avant-garde scenographies.

On Saturday, the video of the presentation recorded the day before will be shown.
Según lo previsto en la Ley 34/2002 de Servicios de la Sociedad de la Información y de Comercio Electrónico, en la Ley Orgánica 15/1999 del 13 de Diciembre, de Protección de Datos de Carácter Personal y en el Reglamento (UE) 2016/679 General de Protección de Datos, le informamos que sus datos personales figurarán en nuestros archivos automatizados. Sus datos no son ni serán en ningún caso suministrados a terceros. Puede en cualquier momento ejercitar su derecho de acceder, rectificar, de oposición al uso y, en su caso, cancelar sus datos personales comunicando al correo electrónico privacidad@march.es la operación a realizar. Más información sobre nuestra política de privacidad.