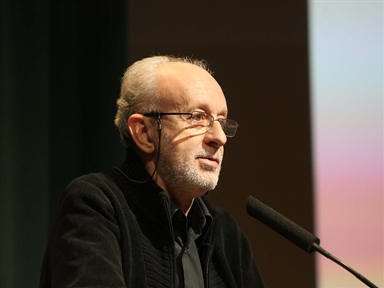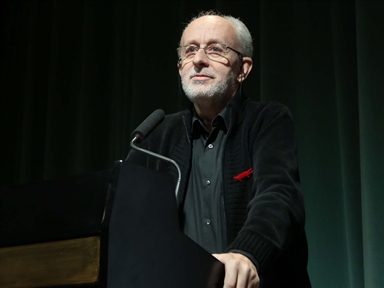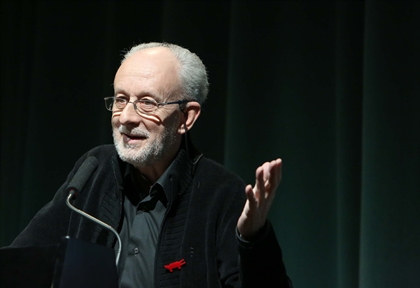 Being at the same time research on the dialectic between nature and science, meditation about repressed desires and "the beast that all of us have inside", reflexion about the atavistic fascination that the forces of evil can get to exercise, metaphor of the supposedly schizophrenic German soul, and the parable of the "enemy within" threatening with taking possession of the conscience world, Orlacs Hande (1924) walks over the ambivalent frontier of the crime tale and the fantasy movie to tell the story of a refined pianist who after losing his hands in a tragic accident, receives the transplant of a maniac criminal.
A plot premise of science fiction at that time (the first hand transplant took place in 1966) is the excuse to develop a tale of haunting ambiguity exploring the dark disjunctive between evil nightmares and the light of reason. The director of Das Cabinet des Dr. Caligari (1919) directs with this film a movie of more naturalist forms than his piece that founded German expressionism, but explicit debtor of the most disturbing and formally stimulating thematic substrate of that artistic movement.
Según lo previsto en la Ley 34/2002 de Servicios de la Sociedad de la Información y de Comercio Electrónico, en la Ley Orgánica 15/1999 del 13 de Diciembre, de Protección de Datos de Carácter Personal y en el Reglamento (UE) 2016/679 General de Protección de Datos, le informamos que sus datos personales figurarán en nuestros archivos automatizados. Sus datos no son ni serán en ningún caso suministrados a terceros. Puede en cualquier momento ejercitar su derecho de acceder, rectificar, de oposición al uso y, en su caso, cancelar sus datos personales comunicando al correo electrónico privacidad@march.es la operación a realizar. Más información sobre nuestra política de privacidad.