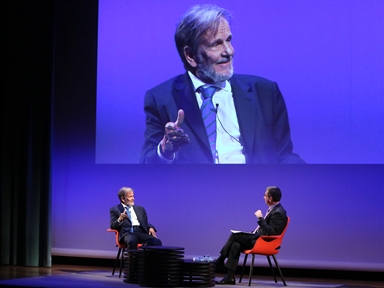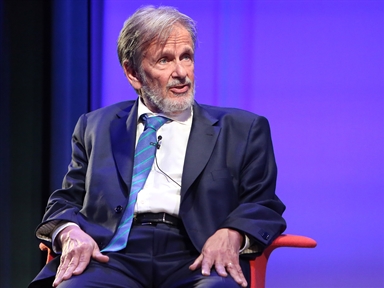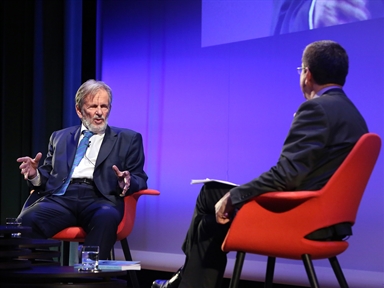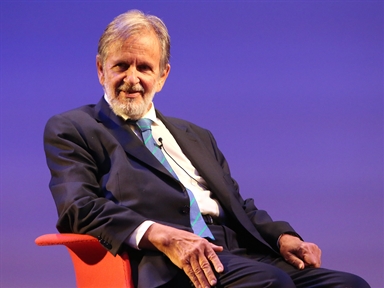 The philanthropist and intellectual Diego Hidalgo will speak to Antonio San José in another session of "Conversations at the Fundación". Mr. Hidalgo was Head of Division at the World Bank from 1968 to 1977, Founder of the Club of Madrid and the Toledo International Centre for Peace and Conflict Resolution (CITpax), Founder and Honorary President of FRIDE and Founder and actually President of FRIDA (Foundation for Research and Investment for the Development of Africa),.
To conclude, San José will ask Diego Hidalgo to come up with three proposals that, in his opinion, may help to improve society. The conversation will be accompanied by the projection of videos and images relating to our guest's career.

This session will be streaming on our web: www.march.es/directo/?l=2
Según lo previsto en la Ley 34/2002 de Servicios de la Sociedad de la Información y de Comercio Electrónico, en la Ley Orgánica 15/1999 del 13 de Diciembre, de Protección de Datos de Carácter Personal y en el Reglamento (UE) 2016/679 General de Protección de Datos, le informamos que sus datos personales figurarán en nuestros archivos automatizados. Sus datos no son ni serán en ningún caso suministrados a terceros. Puede en cualquier momento ejercitar su derecho de acceder, rectificar, de oposición al uso y, en su caso, cancelar sus datos personales comunicando al correo electrónico privacidad@march.es la operación a realizar. Más información sobre nuestra política de privacidad.