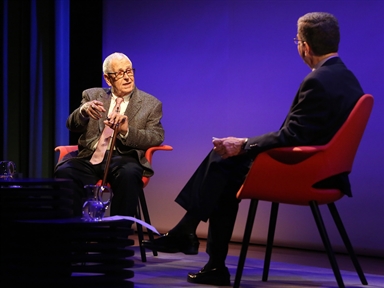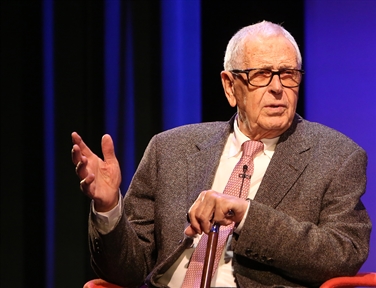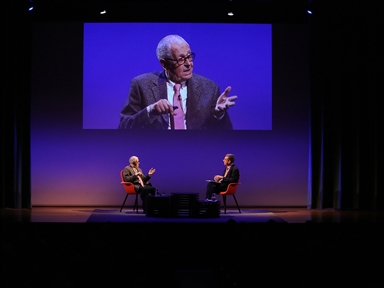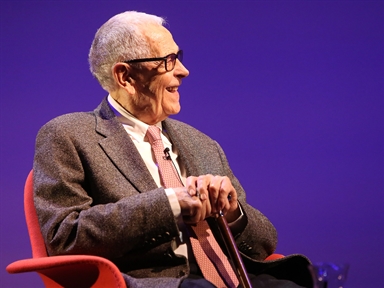 The Caranian sculptor, who was member of El Paso Group and currently member of honour of the Real Academia de Bellas Artes de San Fernando and the Real Academia Canaria de Bellas Artes de San Miguel Árcangel, Martín Chirino will speak to Antonio San José in another session of Conversations at the Fundación. His characteristic abstract work in wrought iron and steel is forged as a workshop and the spiral and wind motives refer to an artist connected to the materials, landscapes and traditions of his origins. In 2015 the Fundación de Arte y Pensamiento Martín Chirino was inaugurated in Las Palmas de Gran Canaria.
To conclude, San José will ask Chirino to come up with three proposals that, in his opinion, may help to improve society. The conversation will be accompanied by the projection of videos and images relating to our guest's career.

This session will be streaming on our web: www.march.es/directo/?l=2.
Según lo previsto en la Ley 34/2002 de Servicios de la Sociedad de la Información y de Comercio Electrónico, en la Ley Orgánica 15/1999 del 13 de Diciembre, de Protección de Datos de Carácter Personal y en el Reglamento (UE) 2016/679 General de Protección de Datos, le informamos que sus datos personales figurarán en nuestros archivos automatizados. Sus datos no son ni serán en ningún caso suministrados a terceros. Puede en cualquier momento ejercitar su derecho de acceder, rectificar, de oposición al uso y, en su caso, cancelar sus datos personales comunicando al correo electrónico privacidad@march.es la operación a realizar. Más información sobre nuestra política de privacidad.