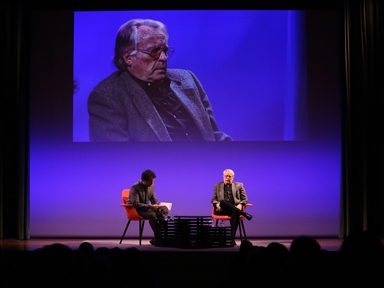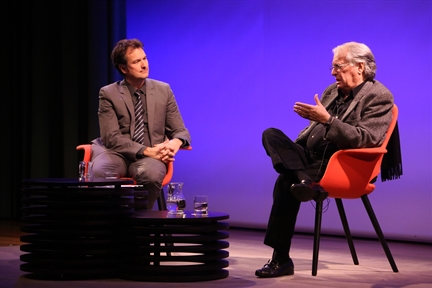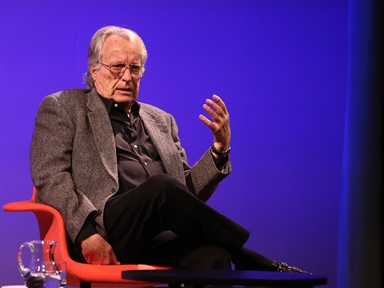 The Canarian writer, journalist and inventor Alberto Vázquez-Figueroa will speak to Íñigo Alfonso in another session of Conversations at the Fundación. Characterised by his intense and multi-faceted professional life, Vázquez-Figueroa grew up in the Sahara Desert, where he was in contact with the Bedouins. He has worked with Jacques Cousteau on his scuba diving missions and as a war correspondent in Africa and America. He has written over 60 novels, including Tuareg, Ébano and the sagas Óceano and Cienfuegos, several of which have been made into films.
To conclude, Íñigo Alfonso will ask Alberto Vázquez-Figueroa to come up with three proposals that, in his opinion, may help to improve society. The conversation will be accompanied by the projection of videos and images relating to our guest's career.

This session will be streaming on Channel March: www.march.es/directo/?l=2
Según lo previsto en la Ley 34/2002 de Servicios de la Sociedad de la Información y de Comercio Electrónico, en la Ley Orgánica 15/1999 del 13 de Diciembre, de Protección de Datos de Carácter Personal y en el Reglamento (UE) 2016/679 General de Protección de Datos, le informamos que sus datos personales figurarán en nuestros archivos automatizados. Sus datos no son ni serán en ningún caso suministrados a terceros. Puede en cualquier momento ejercitar su derecho de acceder, rectificar, de oposición al uso y, en su caso, cancelar sus datos personales comunicando al correo electrónico privacidad@march.es la operación a realizar. Más información sobre nuestra política de privacidad.