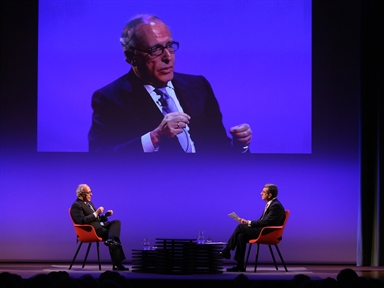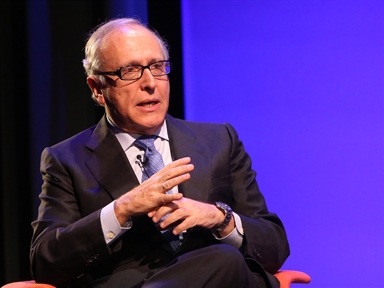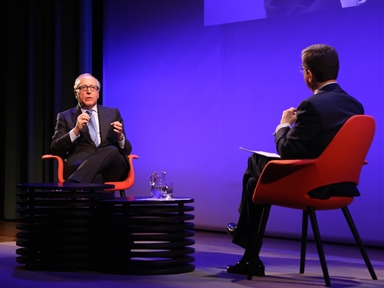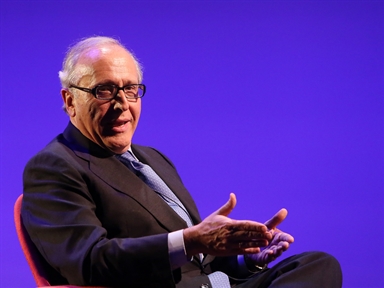 The ophtalmologist Luis Fernández-Vega will speak to Antonio San José in another session of Conversations at the Fundación. Pertaining to the fourth generation of ophthalmologists in the family, he was born and grew up in the profession, and in 1982 became the youngest Professor of Ophthalmology in Spain. He has been Head of the Ophthalmology Service at the Hospital Central de Asturias since 1983 and medical director of the Instituto Oftalmológico Fernández-Vega. In 2005 he was named a member of the Academia Médico-Quirúrgica Española and has presided the Comisión Nacional de Oftalmología since 2013. His work has been acknowledged with numerous prizes, including the Arruga and Castroviejo.
To conclude, San José will ask Fernández-Vega to come up with three proposals that, in her opinion, may help to improve society. The conversation will be accompanied by the projection of videos and images relating to our guest's career.

This session will be streaming on Channel March: www.march.es/directo/?l=2
Según lo previsto en la Ley 34/2002 de Servicios de la Sociedad de la Información y de Comercio Electrónico, en la Ley Orgánica 15/1999 del 13 de Diciembre, de Protección de Datos de Carácter Personal y en el Reglamento (UE) 2016/679 General de Protección de Datos, le informamos que sus datos personales figurarán en nuestros archivos automatizados. Sus datos no son ni serán en ningún caso suministrados a terceros. Puede en cualquier momento ejercitar su derecho de acceder, rectificar, de oposición al uso y, en su caso, cancelar sus datos personales comunicando al correo electrónico privacidad@march.es la operación a realizar. Más información sobre nuestra política de privacidad.