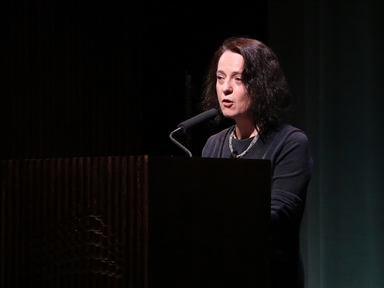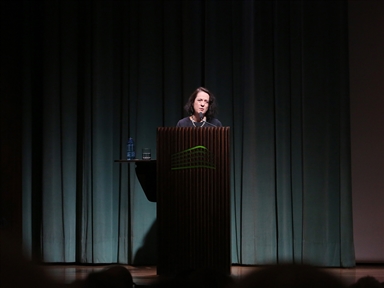 The Mysterious Lady (1928, USA) by Fred Niblo, with Greta Garbo, Conrad Nagel and Gustav von Seyffertitz (90')
Presentation: Marta Sanz

The main character plays a Russian spy in Vienna who questions her professional duties for love. A Russian agent in Vienna questions her professional duties for love. For the Swedish actress Greta Garbo, in her role as a spy, this was the immediate precedent to one of her greatest roles in Hollywood, the mythical Mata Hari. Based on the novel by the Polish writer Ludwig Wolff, the director was also responsible for the Hollywood adaptations of classical adventure novels, such as The Three Musketeers and The Mark of Zorro, as well as several by Spanish writer Vicente Blasco Ibáñez.

On Saturday, the video of the presentation recorded the day before will be shown.
Según lo previsto en la Ley 34/2002 de Servicios de la Sociedad de la Información y de Comercio Electrónico, en la Ley Orgánica 15/1999 del 13 de Diciembre, de Protección de Datos de Carácter Personal y en el Reglamento (UE) 2016/679 General de Protección de Datos, le informamos que sus datos personales figurarán en nuestros archivos automatizados. Sus datos no son ni serán en ningún caso suministrados a terceros. Puede en cualquier momento ejercitar su derecho de acceder, rectificar, de oposición al uso y, en su caso, cancelar sus datos personales comunicando al correo electrónico privacidad@march.es la operación a realizar. Más información sobre nuestra política de privacidad.