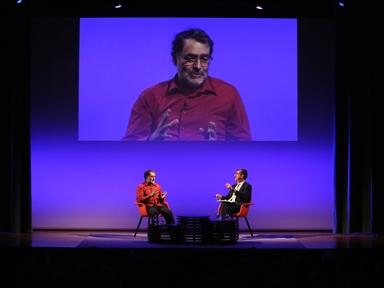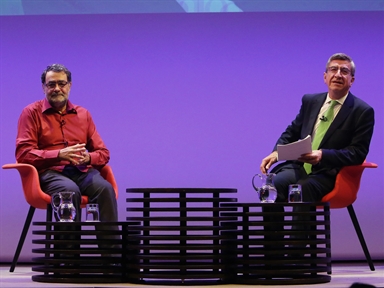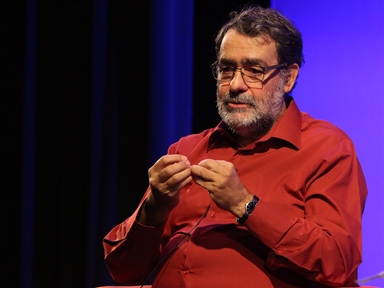 In this new session of Conversations at the Foundation, the journalist Antonio San José will talk with the well-known photographer Joan Fontcuberta, who was awarded the Spanish National Photography Prize in 1998. A winner of the prestigious 2013 Hasselblad Award for being "one of the most innovative contemporary photographers, with over 30 years of achievements of constant research and questioning of the photographic medium (...) he questions the concepts of science and fiction in interdisciplinary projects that surpass the limits of museum space". His work experiments with the limits of the real and the fictitious. A wry sense of humour and social criticism form an intrinsic part of his projects, which are not merely those of a photographer, as he also works professionally as a teacher, essayist, critic and photography historian.

To conclude, San José will ask Joan Fontcuberta to come up with three proposals that, in his opinion, may help to improve society. The conversation will be accompanied by the projection of videos and images relating to our guest's career.
Según lo previsto en la Ley 34/2002 de Servicios de la Sociedad de la Información y de Comercio Electrónico, en la Ley Orgánica 15/1999 del 13 de Diciembre, de Protección de Datos de Carácter Personal y en el Reglamento (UE) 2016/679 General de Protección de Datos, le informamos que sus datos personales figurarán en nuestros archivos automatizados. Sus datos no son ni serán en ningún caso suministrados a terceros. Puede en cualquier momento ejercitar su derecho de acceder, rectificar, de oposición al uso y, en su caso, cancelar sus datos personales comunicando al correo electrónico privacidad@march.es la operación a realizar. Más información sobre nuestra política de privacidad.