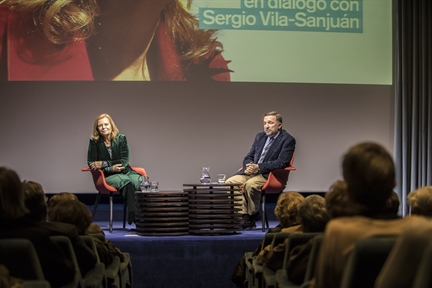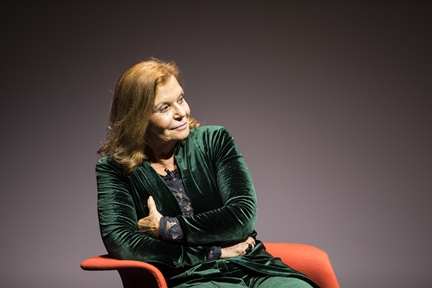 URL:
Date: 16/02/2017
Presenter:
A winner of the Premio Nacional de Literatura (2001) and the Premio Nacional de las Letras (2015), the writer, professor and academic Carme Riera (Palma, Majorca, 1948) will talk about her career with the journalist and writer Sergio Vila-Sanjuán. A Catalan writer, she has translated the majority of her works into Spanish and is the author of books for children and young people.
Her latest novel, Les darreres paraules, was awarded the Premio Sant Joan 2016. She has also coordinated the publication of the complete works of José Agustín Goytisolo and edited the complete poems of Carlos Barral. She is currently President of the Centro Español de Derechos Reprográficos (CEDRO).
Según lo previsto en la Ley 34/2002 de Servicios de la Sociedad de la Información y de Comercio Electrónico, en la Ley Orgánica 15/1999 del 13 de Diciembre, de Protección de Datos de Carácter Personal y en el Reglamento (UE) 2016/679 General de Protección de Datos, le informamos que sus datos personales figurarán en nuestros archivos automatizados. Sus datos no son ni serán en ningún caso suministrados a terceros. Puede en cualquier momento ejercitar su derecho de acceder, rectificar, de oposición al uso y, en su caso, cancelar sus datos personales comunicando al correo electrónico privacidad@march.es la operación a realizar. Más información sobre nuestra política de privacidad.