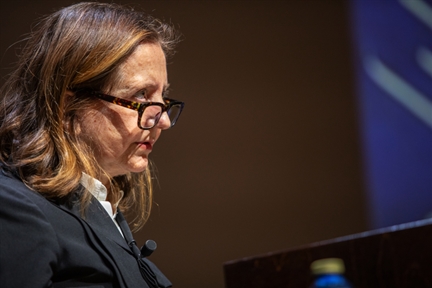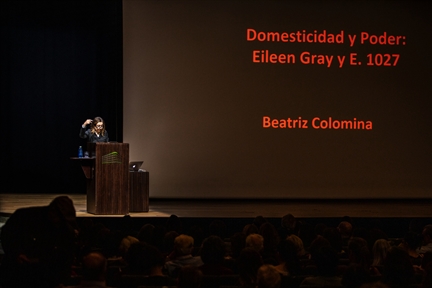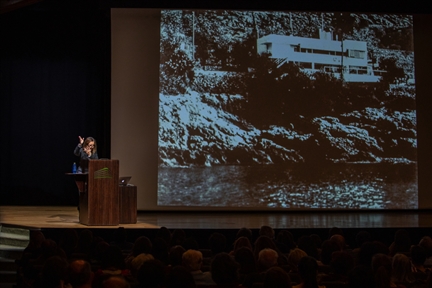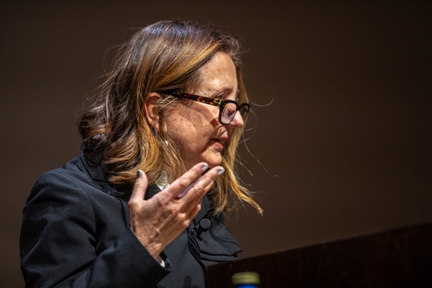 URL:
Date: 6/11/2018
Presenter:
Esta conferencia es la historia de la obsesión de Le Corbusier con E.1027, una casa construida por Eileen Gray, que convirtió la casa en un campo de batalla, en una tensa lucha de poder que solo terminaría con la muerte del arquitecto en la playa situada frente a la misma.
Colomina, B., Doble exposición: arquitectura a través del arte, Tres Cantos (Madrid): Akal, 2006.
-----, La Domesticidad en Guerra, Nueva York-Barcelona: ACTAR, 2007.
----- (1994), Privacidad y publicidad: la arquitectura moderna como medio de comunicación de masas, Murcia: CENDEAC, 2010.
-----, "With or Without You: The Ghosts of Modern Architecture", en Modern Women: Women Artists at the Museum of Modern Art, Cornelia Butler y Alexandra Schwartz (eds.), Nueva York: The Museum of Modern Art, 2010.
-----, Manifesto Architecture: The Ghost of Mies, Berlín: Sternberg Press, 2013.
Colomina, B. y Wigley, M, Are we human? Notes on an archeology of design?, Zúrich: Lars Muller, 2016.
Según lo previsto en la Ley 34/2002 de Servicios de la Sociedad de la Información y de Comercio Electrónico, en la Ley Orgánica 15/1999 del 13 de Diciembre, de Protección de Datos de Carácter Personal y en el Reglamento (UE) 2016/679 General de Protección de Datos, le informamos que sus datos personales figurarán en nuestros archivos automatizados. Sus datos no son ni serán en ningún caso suministrados a terceros. Puede en cualquier momento ejercitar su derecho de acceder, rectificar, de oposición al uso y, en su caso, cancelar sus datos personales comunicando al correo electrónico privacidad@march.es la operación a realizar. Más información sobre nuestra política de privacidad.