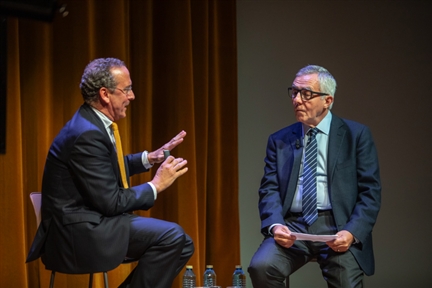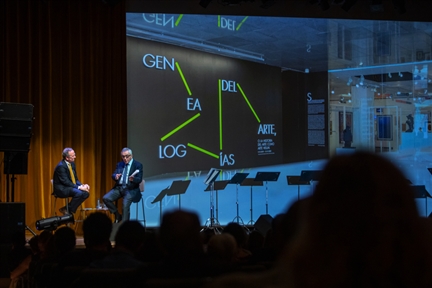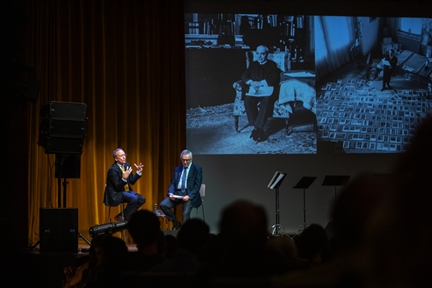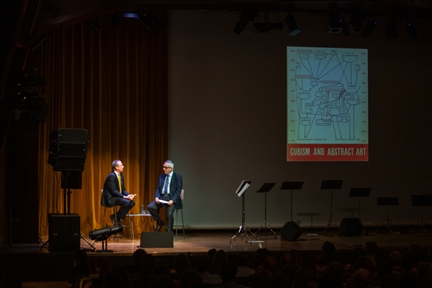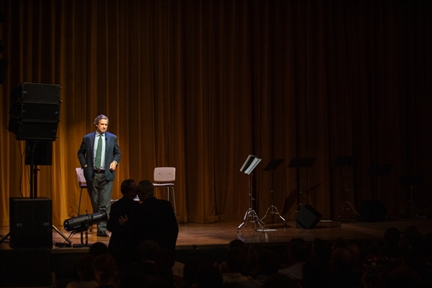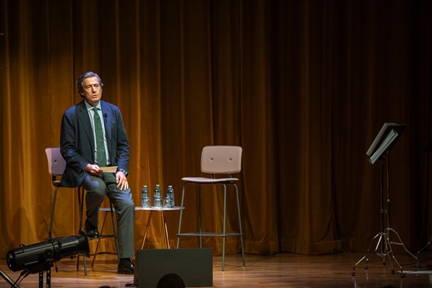 URL:
Date: 11/10/2019
Presenters:

Javier Gomá Lanzón
Manuel Fontán del Junco
José Lebrero Stals
Different styles of jazz crystallised in 1930s New York, alternative music that was searching for its own place. Radio Stations, recording studios, night clubs and dance halls were irresistible focal points for jazz musicians, as the recently created MoMA was for avant-garde artists. Louis Armstrong, Charlie Parker and Duke Ellington all arrived, after building their careers in Chicago; swing came to heat up the dance floors from New Orleans; the Apollo Theater witnessed the debut of Ella Fitzgerald and the orchestras of Chick Webb and Benny Goodman won fame on the dance floors of the Savoy. Jazz and its styles took shape in New York.
Según lo previsto en la Ley 34/2002 de Servicios de la Sociedad de la Información y de Comercio Electrónico, en la Ley Orgánica 15/1999 del 13 de Diciembre, de Protección de Datos de Carácter Personal y en el Reglamento (UE) 2016/679 General de Protección de Datos, le informamos que sus datos personales figurarán en nuestros archivos automatizados. Sus datos no son ni serán en ningún caso suministrados a terceros. Puede en cualquier momento ejercitar su derecho de acceder, rectificar, de oposición al uso y, en su caso, cancelar sus datos personales comunicando al correo electrónico privacidad@march.es la operación a realizar. Más información sobre nuestra política de privacidad.