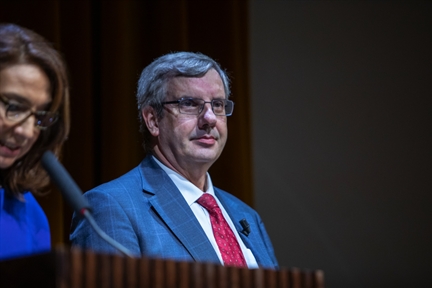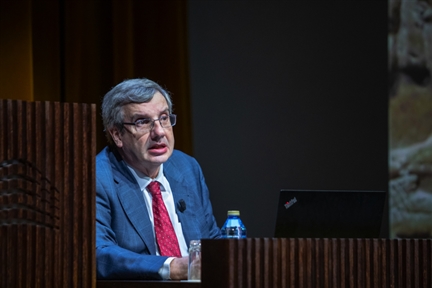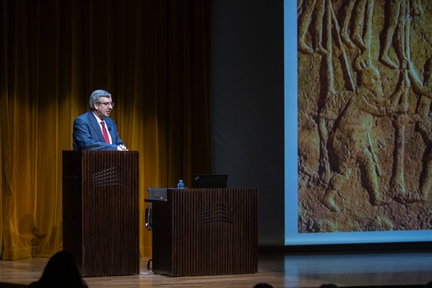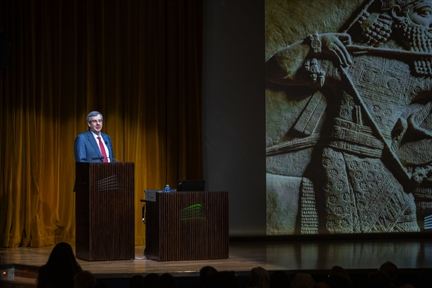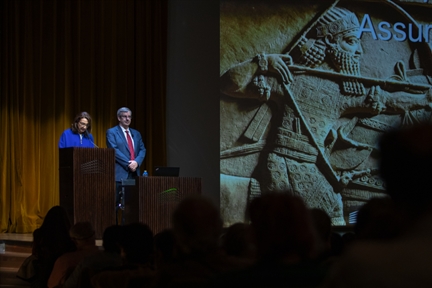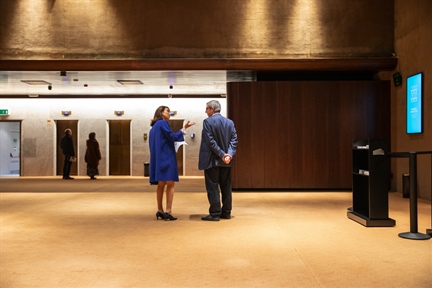 URL:
Date: 7/11/2019
Presenter:
Asiria carga con una pésima fama de "imperio del terror", una potencia militarista y agresiva frente a, por ejemplo, un Egipto faraónico supuestamente mucho más pacífico. Esta es una grave distorsión de la realidad, fundada en los relieves asirios, mucho más explícitos que los egipcios cuando narran el terrible destino de quienes se oponen al rey, garante de la estabilidad del universo.
A través de la figura de Assurbanipal, el último de los grandes reyes asirios, narraremos las luces y sombras de una cultura rica y compleja, en la que la espada y el cálamo, el arsenal y la biblioteca, se complementaban de manera armoniosa.
AA. VV., Arte e Imperio. Tesoros Asirios del British Museum [catálogo de exposición], MARQ: Alicante, 2007.
Brereton, G. (ed.), I am Ashurbanipal, king of the world, king of Assyria, Thames and Hudson: Londres, 2018.
Dolce, R. y Santi, M. N. (eds.), Dai palazzi assiri. Immagini di potere da Assurnasirpal II ad Assurbanipal (IX-VII sec. a.C.) [catálogo de exposición], L'Erma Di Bretschneider: Roma, 1995.
Larsen, M. T., The Conquest of Assyria. Excavations in an Antique Land, Routledge: Londres, 1996.
Liverani, M., El antiguo Oriente. Historia, sociedad, economía, Crítica: Barcelona, 1995.
Olmstead, A. T. (1923), A History of Assyria, University of Chicago Press: Chicago, 1975.
Según lo previsto en la Ley 34/2002 de Servicios de la Sociedad de la Información y de Comercio Electrónico, en la Ley Orgánica 15/1999 del 13 de Diciembre, de Protección de Datos de Carácter Personal y en el Reglamento (UE) 2016/679 General de Protección de Datos, le informamos que sus datos personales figurarán en nuestros archivos automatizados. Sus datos no son ni serán en ningún caso suministrados a terceros. Puede en cualquier momento ejercitar su derecho de acceder, rectificar, de oposición al uso y, en su caso, cancelar sus datos personales comunicando al correo electrónico privacidad@march.es la operación a realizar. Más información sobre nuestra política de privacidad.