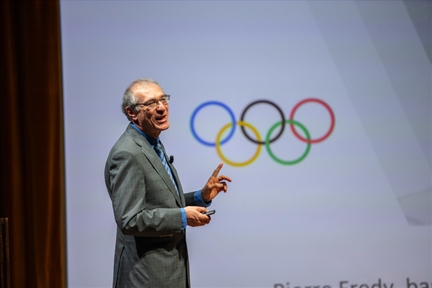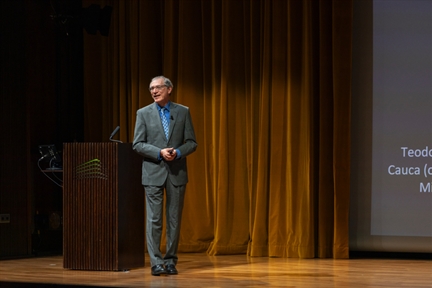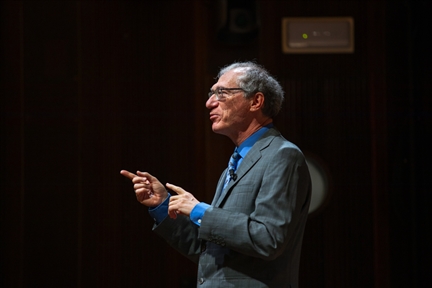 El propósito de esta conferencia es describir cómo vivían los griegos antiguos unos Juegos Olímpicos (y otras competiciones deportivas): cómo viajaban hasta el santuario de Olimpia, dónde se alojaban, a qué ceremonias, competiciones y espectáculos esperaban asistir, qué tipo de vida hacían durante su estancia en Olimpia, cómo se comportaban durante las competiciones, etc.
Durántez Corral, C., Olimpia y los juegos olímpicos antiguos, Delegación Nacional de Educación Física y Deportes, Comité Olímpico Español: Madrid, 1975.
García Romero, F., El deporte en la Grecia antigua, Síntesis: Madrid, 2019.
-----, Los Juegos Olímpicos y el deporte en Grecia, Ausa: Sabadell, 1992.
Golden, M., Sport in the Ancient World, from A to Z, Routledge: Londres-Nueva York, 2004.
-----, Sport and society in ancient Greece, Cambridge University Press: Cambridge, 1998.
Salvador, J. L., El deporte en Occidente: Grecia, Roma, Bizancio, Cátedra: Madrid, 2009.
Según lo previsto en la Ley 34/2002 de Servicios de la Sociedad de la Información y de Comercio Electrónico, en la Ley Orgánica 15/1999 del 13 de Diciembre, de Protección de Datos de Carácter Personal y en el Reglamento (UE) 2016/679 General de Protección de Datos, le informamos que sus datos personales figurarán en nuestros archivos automatizados. Sus datos no son ni serán en ningún caso suministrados a terceros. Puede en cualquier momento ejercitar su derecho de acceder, rectificar, de oposición al uso y, en su caso, cancelar sus datos personales comunicando al correo electrónico privacidad@march.es la operación a realizar. Más información sobre nuestra política de privacidad.