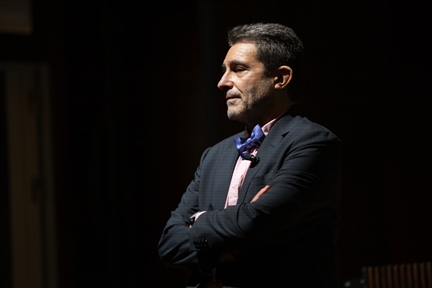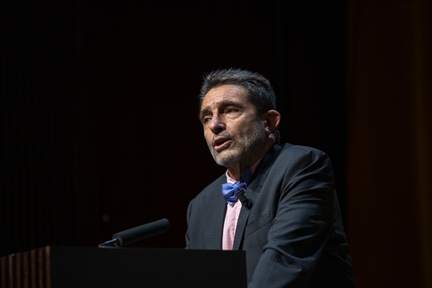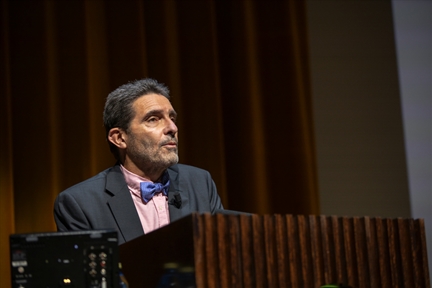 URL:
Date: 5/11/2020
Presenter:
Marco Tulio Cicerón nació el día 3 de enero del año 106 a. C. en la ciudad latina de Arpino. Su padre pertenecía a la aristocracia local y era un destacado propietario de tierras, pero ningún miembro de su familia había desempeñado nunca un cargo público en Roma. Esto convertía a Cicerón en un homo novus, en un advenedizo frente a las grandes familias tradicionales romanas, lo que condicionó su actitud social y su carrera política. Logró llegar en el año 63 al consulado, la más alta magistratura del Estado romano, un éxito extraordinario para un homo novus, pero tras alcanzar la gloria todo se desmoronó. La represión de la conjuración de Catilina, que Cicerón creía su máxima gloria, se convirtió en su mayor desgracia al obligarle a marchar al exilio. Tras su regreso nunca volvió a ser el mismo: en él se instaló la frustración por no gozar del que consideraba merecido reconocimiento por parte de sus conciudadanos, a la que unió la humillación de desempeñar durante unos años un papel de subordinación a César y Pompeyo. Sólo el asesinato del dictador César le sacó de su apatía para iniciar su infructuosa lucha final contra Marco Antonio, que habría de conducirle directamente a la muerte. Con la desaparición de Cicerón murió el último gran orador de Roma, al mismo tiempo que la República romana se extinguía para dar paso a un régimen unipersonal.
López Barja de Quiroga, P., Imperio legítimo. El pensamiento político en tiempos de Cicerón, Madrid: Antonio Machado Libros, 2007.
Pina Polo, F., Marco Tulio Cicerón, Barcelona: Ariel, 2016.
-----, Contra arma verbis. El orador ante el pueblo en la Roma tardorrepublicana, Zaragoza: Institución Femando el Católico, 1997.
Van der Blom, H., Cicero's Role Models: The Political Strategy of a Newcomer, Oxford: Oxford University Press, 2010.
Wood, N., Cicero's Social and Political Thought, Berkeley: University of California Press, 1988.
Según lo previsto en la Ley 34/2002 de Servicios de la Sociedad de la Información y de Comercio Electrónico, en la Ley Orgánica 15/1999 del 13 de Diciembre, de Protección de Datos de Carácter Personal y en el Reglamento (UE) 2016/679 General de Protección de Datos, le informamos que sus datos personales figurarán en nuestros archivos automatizados. Sus datos no son ni serán en ningún caso suministrados a terceros. Puede en cualquier momento ejercitar su derecho de acceder, rectificar, de oposición al uso y, en su caso, cancelar sus datos personales comunicando al correo electrónico privacidad@march.es la operación a realizar. Más información sobre nuestra política de privacidad.