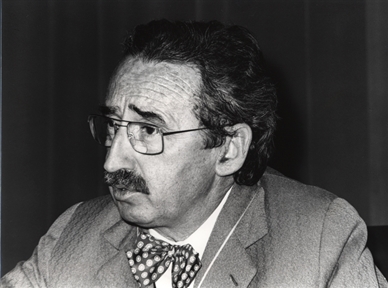 Lecture Series

Medicamentos, fármacos y drogas: una visión desmitificadora (III)

"Drugs: effects on the organism and classification"
URL:
«En nuestro país se está dando un evidente aumento del consumo de drogas en los jóvenes y aún adolescentes, aunque se trata, en general, de drogas suaves, la hierba o derivados del cáñamo. El problema verdaderamente preocupante lo presentan las drogas integradas como el alcohol y el tabaco», dijo el profesor Laporte Salas, rector de la Universidad Autónoma de Barcelona y catedrático de Terapéutica y Farmacología Clínica de la misma, en el curso que sobre «Medicamentos, fármacos y drogas: una visión desmitificadora» impartió en la Fundación Juan March el pasado diciembre. En cuatro lecciones, el profesor Laporte trató de las siguientes cuestiones: «De la terapéutica empírica a la explosión farmacológica»; «Problemas actuales de la Farmacoterapia»; «Las drogas: efectos sobre el organismo y clasificación»; y «Drogas integradas y drogas no integradas; aspectos epidemiológicos».
Según lo previsto en la Ley 34/2002 de Servicios de la Sociedad de la Información y de Comercio Electrónico, en la Ley Orgánica 15/1999 del 13 de Diciembre, de Protección de Datos de Carácter Personal y en el Reglamento (UE) 2016/679 General de Protección de Datos, le informamos que sus datos personales figurarán en nuestros archivos automatizados. Sus datos no son ni serán en ningún caso suministrados a terceros. Puede en cualquier momento ejercitar su derecho de acceder, rectificar, de oposición al uso y, en su caso, cancelar sus datos personales comunicando al correo electrónico privacidad@march.es la operación a realizar. Más información sobre nuestra política de privacidad.