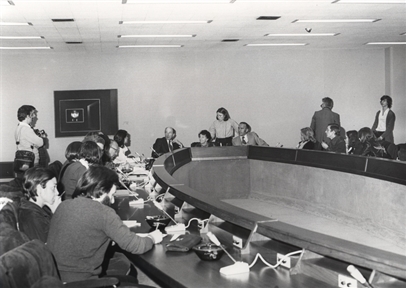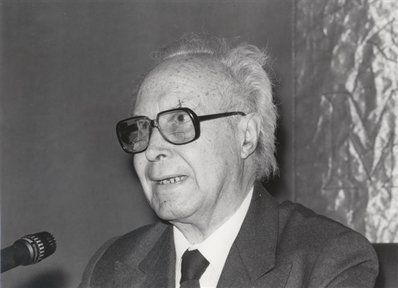 Inaugural lectures

Inauguración de la Exposición "KANDINSKY". Kandinsky and the birth of abstract art
URL:
Date: 10/10/1978
Presenter:
"Alrededor de 1.500 personas asistieron al acto de inauguración de la Exposición de Kandinsky, que se celebró el pasado 10 de octubre en la sede de la Fundación Juan March. Esta muestra, que permanecerá abierta hasta finales de noviembre, está integrada por un total de 54 obras -de ellas 35 oleos y 19 dibujos, acuarelas y gouaches-, realizadas por el pintor de 1923 a 1944, fecha de su muerte. La exposición ha sido organizada por la Fundación Juan March y la Fundacion Maeght.
Como actividad complementaria de la muestra, la Fundación Juan March ha preparado, durante el tiempo en que permanezca abierta al público, un ciclo de conferencias sobre diversos aspectos de la obra de Kandinsky. Este ciclo se inició con la conferencia inaugural de la exposición, a cargo de Eduardo Westerdahl."
Según lo previsto en la Ley 34/2002 de Servicios de la Sociedad de la Información y de Comercio Electrónico, en la Ley Orgánica 15/1999 del 13 de Diciembre, de Protección de Datos de Carácter Personal y en el Reglamento (UE) 2016/679 General de Protección de Datos, le informamos que sus datos personales figurarán en nuestros archivos automatizados. Sus datos no son ni serán en ningún caso suministrados a terceros. Puede en cualquier momento ejercitar su derecho de acceder, rectificar, de oposición al uso y, en su caso, cancelar sus datos personales comunicando al correo electrónico privacidad@march.es la operación a realizar. Más información sobre nuestra política de privacidad.