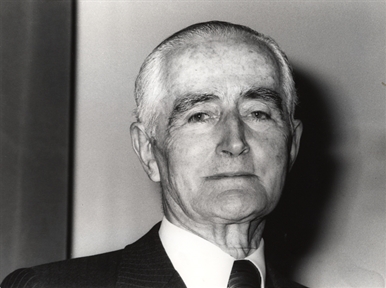 Lecture Series

Cuatro lecciones sobre Murillo (III)

"Paintings from San Antonio and series from Santa María de la Blanca and Capuchins"
URL:
"«Murillo ha sido objeto tanto de valoraciones excesivas como de una infravaloración injusta, según las épocas. Así en la primera mitad del siglo XIX era mucho más conocido que Velázquez y su fama fue decreciendo progresivamente hasta llegar a identificársele sólo como pintor de Concepciones y Vírgenes con Niño. Además de sus grandes dotes como colorista, Murillo es el creador de un tema completamente nuevo en la pintura española de su siglo —el tema de los niños— y el precursor indiscutible de la pintura rococó del siglo XVIII».
En España, tras el Greco, Velázquez y Goya, no hay pintores que puedan considerarse superiores a él. Asi ve al pintor sevillano el director de la Academia de la Historia, Diego Angulo, quien el pasado febrero impartió en la sede de la Fundación Juan March un curso sobre Murillo. Diego Angulo dedicó las cuatro lecciones, que acompañó con la proyección de diapositivas, a comentar la «Vida y obras juveniles» del pintor; la «Serie del Claustro de San Franciscos y obras de esta época»; «Cuadros de San Antonio y series de Santa María la Blanca y de Capuchinos»; y la «Serie de la Caridad y temas profanos»."
Según lo previsto en la Ley 34/2002 de Servicios de la Sociedad de la Información y de Comercio Electrónico, en la Ley Orgánica 15/1999 del 13 de Diciembre, de Protección de Datos de Carácter Personal y en el Reglamento (UE) 2016/679 General de Protección de Datos, le informamos que sus datos personales figurarán en nuestros archivos automatizados. Sus datos no son ni serán en ningún caso suministrados a terceros. Puede en cualquier momento ejercitar su derecho de acceder, rectificar, de oposición al uso y, en su caso, cancelar sus datos personales comunicando al correo electrónico privacidad@march.es la operación a realizar. Más información sobre nuestra política de privacidad.