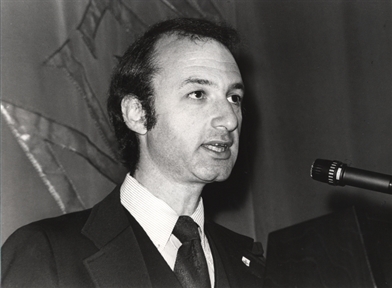 Lecture Series

Ciclo en conmemoración del centenario de Albert Einstein (II)

"Einstein and Spaniards: scientific and cultural constraints in the reception of relativity in Spain"
URL:
El ciclo de conferencias dedicado a Albert Einstein se inició el pasado 30 de octubre con la intervención del profesor agregado de Física Teórica de la Universidad Autónoma de Barcelona, Manuel García Doncel, quien habló sobre «Cómo pudo crear Einstein la relatividad»; y proseguirá con otras dos conferencias, los días 6 y 8 de noviembre, a cargo, respectivamente, del profesor de la Universidad de Boston, Thomas F. Glick, actualmente profesor invitado de Historia de la Ciencia en la Universidad de Valencia; y del profesor adjunto de Historia de la Filosofía y de Historia de la Ciencia en la Universidad Autónoma de Madrid, Antonio Ferraz Fayos. El profesor Glick hablará sobre «Einstein y los españoles: condicionamientos científicos y culturales en la recepción de la relatividad en España», y el profesor Ferraz Fayos abordará los «Aspectos filosóficos de la 'Teoria de la Relatividad'».
Según lo previsto en la Ley 34/2002 de Servicios de la Sociedad de la Información y de Comercio Electrónico, en la Ley Orgánica 15/1999 del 13 de Diciembre, de Protección de Datos de Carácter Personal y en el Reglamento (UE) 2016/679 General de Protección de Datos, le informamos que sus datos personales figurarán en nuestros archivos automatizados. Sus datos no son ni serán en ningún caso suministrados a terceros. Puede en cualquier momento ejercitar su derecho de acceder, rectificar, de oposición al uso y, en su caso, cancelar sus datos personales comunicando al correo electrónico privacidad@march.es la operación a realizar. Más información sobre nuestra política de privacidad.