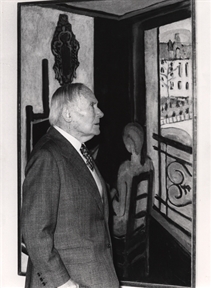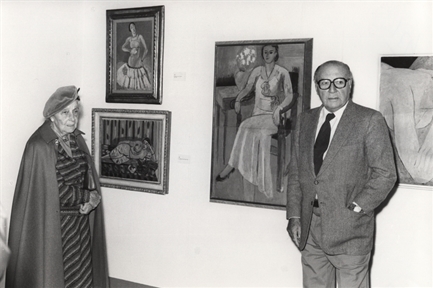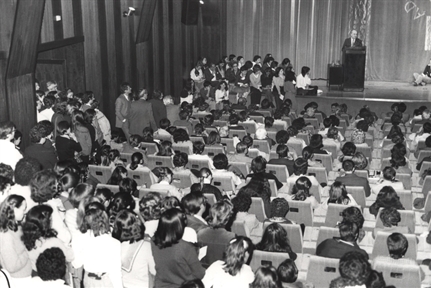 Lecture Series

Cuatro lecciones sobre Matisse (I)

"Henri Matisse: purity and equilibrium/drawings and color" Opening Conference of the Exhibition HENRI MATISSE
URL:
Date: 14/10/1980
Presenter:
Decia Matisse: «Quiero un arte de equilibrio y de pureza, que no inquiete ni turbe». Con ello renuncia a transmitir al espectador, al prójimo, sus angustias, dándole un mensaje de calma y de belleza incluso en los momentos peores de su vida, cuando, ya incapacitado para trabajar, ordena, con ayuda de una caña desde el lecho, sus guaches recortados. Bajo este punto de vista, es el continuador de la «joie de vivre» de los impresionistas, depurada, sin vulgaridad, intelectualizada, como en un «Aprés-midi d'un Faune», de Debussy
Según lo previsto en la Ley 34/2002 de Servicios de la Sociedad de la Información y de Comercio Electrónico, en la Ley Orgánica 15/1999 del 13 de Diciembre, de Protección de Datos de Carácter Personal y en el Reglamento (UE) 2016/679 General de Protección de Datos, le informamos que sus datos personales figurarán en nuestros archivos automatizados. Sus datos no son ni serán en ningún caso suministrados a terceros. Puede en cualquier momento ejercitar su derecho de acceder, rectificar, de oposición al uso y, en su caso, cancelar sus datos personales comunicando al correo electrónico privacidad@march.es la operación a realizar. Más información sobre nuestra política de privacidad.