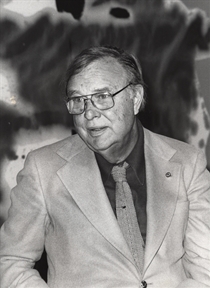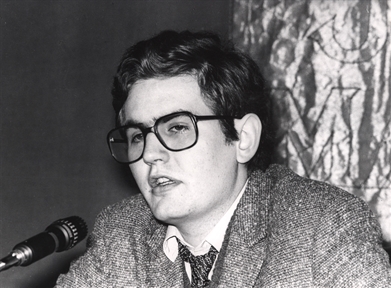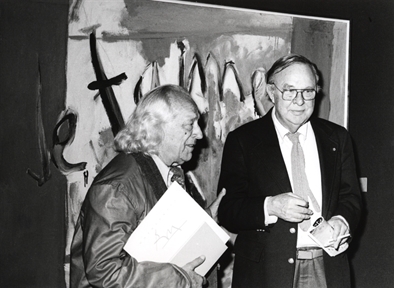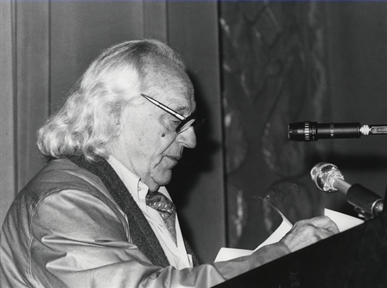 Inaugural lectures

Inauguración de la Exposición "ROBERT MOTHERWELL". "Motherwell and his ongoing works" and poem "Negro Motherwell" by Alberti
URL:
Date: 18/04/1980
Presenter:
Con una conferencia del escritor y crìtico de arte Juan Manuel Bonet sobre «Motherwell y su obra en marcha», se inauguró el pasado 18 de abril en la sede de la Fundación Juan March la Exposición del artista norteamericano Robert Motherwell que ha ofrecido en esta institución 23 cuadros y la edición ilustrada de 21 aguatintas para A la pintura, libro de poemas de Rafael Alberti, que realizó el pintor de 1968 a 1972. 
Según lo previsto en la Ley 34/2002 de Servicios de la Sociedad de la Información y de Comercio Electrónico, en la Ley Orgánica 15/1999 del 13 de Diciembre, de Protección de Datos de Carácter Personal y en el Reglamento (UE) 2016/679 General de Protección de Datos, le informamos que sus datos personales figurarán en nuestros archivos automatizados. Sus datos no son ni serán en ningún caso suministrados a terceros. Puede en cualquier momento ejercitar su derecho de acceder, rectificar, de oposición al uso y, en su caso, cancelar sus datos personales comunicando al correo electrónico privacidad@march.es la operación a realizar. Más información sobre nuestra política de privacidad.