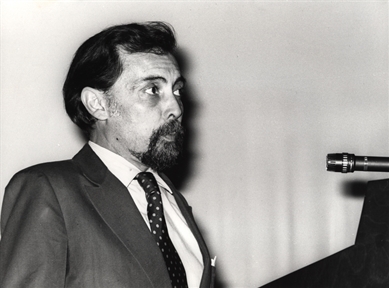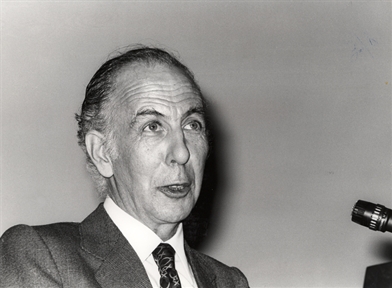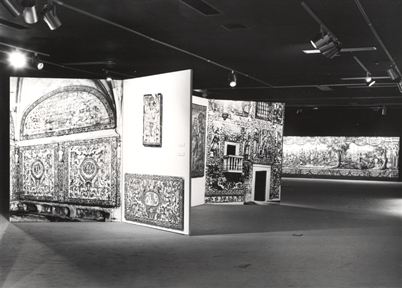 Inaugural lectures

Inauguración de la Exposición "AZULEJOS PORTUGUESES". The meaning of azulejo in Portugal
URL:
Date: 9/06/1980
Presenters:

José Luis Yuste
Sa Coutinho
Organizados en colaboración con la Secretaria de Estado de Cultura de Portugal, la Fundación Gulbenkian y la Embajada portuguesa en Madrid, se celebraron el pasado mes de junio, en la sede de la Fundación JuanMarch, diversos actos culturales portugueses, con motivo de cumplirse en esas fechas el IV Centenario de la muerte del poeta portugués Luis de Camoens. Un total de 70 piezas ofreció la Exposición de Azulejos portugueses, exhibida del 9 al 27 de junio, que presentó una muestra de la evolución seguida por este tipo de cerámica tan representativa del arte y arquitectura de Portugal, desde el siglo XV hasta nuestros días; y en cuya organización participó también el Museo Nacional de Arte Antiguo Portugués. Rafael Salinas Calado, Conservador del Museo de Arte Antiguo de Lisboa y autor del texto del catálogo de la exposición, pronunció una conferencia sobre la significación del azulejo en Portugal, ilustrada con la proyección de diapositivas.
Según lo previsto en la Ley 34/2002 de Servicios de la Sociedad de la Información y de Comercio Electrónico, en la Ley Orgánica 15/1999 del 13 de Diciembre, de Protección de Datos de Carácter Personal y en el Reglamento (UE) 2016/679 General de Protección de Datos, le informamos que sus datos personales figurarán en nuestros archivos automatizados. Sus datos no son ni serán en ningún caso suministrados a terceros. Puede en cualquier momento ejercitar su derecho de acceder, rectificar, de oposición al uso y, en su caso, cancelar sus datos personales comunicando al correo electrónico privacidad@march.es la operación a realizar. Más información sobre nuestra política de privacidad.