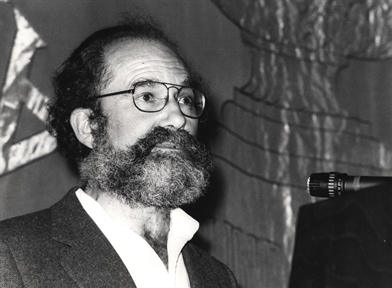 Lecture Series

El romancero, hoy (II)

"Opening of meaning in the XX century romancero"
URL:
Tratar de explicar el significado actual del romancero, esa poesía marginada que aún encontramos hoy en pueblos y aldeas españoles; cómo hereda y conserva viejos mitos y grandes estructuras permanentes, acrónicos, que provienen de tiempos remotos, pero que son historia, se renuevan y adaptan a la sociedad y al tiempo en que viven; y analizar cómo el romancero tiene su propio lenguaje poético, distinto del lenguaje poético escrito han sido algunos de los objetivos principales de Diego Catalán, profesor de la Universidad de California en San Diego (Estados Unidos) en un ciclo de conferencias sobre «El Romancero, hoy», que impartió en la Fundación Juan March, del 12 al 21 de mayo pasados
Según lo previsto en la Ley 34/2002 de Servicios de la Sociedad de la Información y de Comercio Electrónico, en la Ley Orgánica 15/1999 del 13 de Diciembre, de Protección de Datos de Carácter Personal y en el Reglamento (UE) 2016/679 General de Protección de Datos, le informamos que sus datos personales figurarán en nuestros archivos automatizados. Sus datos no son ni serán en ningún caso suministrados a terceros. Puede en cualquier momento ejercitar su derecho de acceder, rectificar, de oposición al uso y, en su caso, cancelar sus datos personales comunicando al correo electrónico privacidad@march.es la operación a realizar. Más información sobre nuestra política de privacidad.