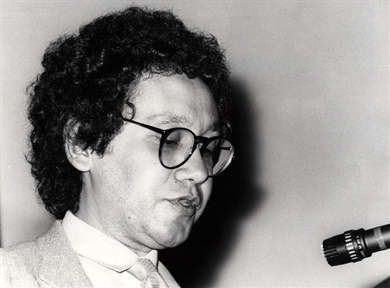 Inaugural lectures

Inauguración de la Exposición "MIRRORS AND WINDOWS" (Fotografía americana desde 1960). Mirrors and windows: reflections
URL:
Date: 22/05/1981
Presenter:
Un total de 185 fotograflas de 101 artistas integran la Exposición «Mirrors and Windows» (fotografía norteamericana desde 1960), que se exhibe en la Fundación Juan March desde el pasado 22 de mayo. Esta muestra, que permanecerá abierta hasta el 28 de junio, ha sido organizada por el Museo de Arte Moderno de Nueva York, a partir de una realización del Director del Departamento de Fotografía del citado Museo norteamericano, John Szarkowski. En el acto inaugural de la muestra, el director gerente de la Fundación Juan March, señor Yuste, hizo un balance de la labor realizada por esta institución en el curso 1980-81, «que cierra en Madrid esta Exposición de Fotografía Norteamericana; el arquitecto y fotógrafo sevillano Roberto Luna pronunció una conferencia sobre «Espejos y ventanas: reflexiones».
Según lo previsto en la Ley 34/2002 de Servicios de la Sociedad de la Información y de Comercio Electrónico, en la Ley Orgánica 15/1999 del 13 de Diciembre, de Protección de Datos de Carácter Personal y en el Reglamento (UE) 2016/679 General de Protección de Datos, le informamos que sus datos personales figurarán en nuestros archivos automatizados. Sus datos no son ni serán en ningún caso suministrados a terceros. Puede en cualquier momento ejercitar su derecho de acceder, rectificar, de oposición al uso y, en su caso, cancelar sus datos personales comunicando al correo electrónico privacidad@march.es la operación a realizar. Más información sobre nuestra política de privacidad.