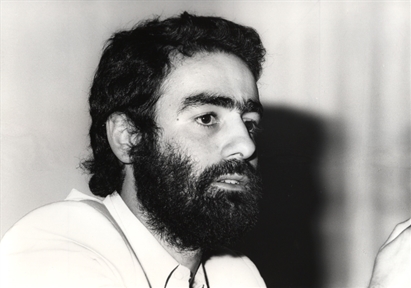 Inaugural lectures

Inauguración de la Exposición de "FOTOGRAFÍAS DE HENRI CARTIER-BRESSON". On the subject of Cartier-Bresson
URL:
Date: 27/05/1983
Presenter:
Un total de 156 fotografías de Henri Cartier-Bresson integran la Exposición que de este artista francés se exhibe en la sede de la Fundación Juan Marcb. Se trata de la primera retrospectiva completa de casi cincuenta años de trabajo del maestro de la fotografía del siglo XX, uno de los primeros en utilizar la camara de 35 mm, y el creador de lo que el mismo denominó el «momento decisivo» en la fotografia. La Exposición, que ha sido organizada por el Centro Internacional de Fotografía de Nueva York, a partir de una realización de Robert Delpire, y con la colaboración de la Fundación American Express, se ofrece ahora en España. El profesor Joan Fontcuberta pronunció en la inauguración una conferencia sobre la fotografía y Cartier-Bresson.
Según lo previsto en la Ley 34/2002 de Servicios de la Sociedad de la Información y de Comercio Electrónico, en la Ley Orgánica 15/1999 del 13 de Diciembre, de Protección de Datos de Carácter Personal y en el Reglamento (UE) 2016/679 General de Protección de Datos, le informamos que sus datos personales figurarán en nuestros archivos automatizados. Sus datos no son ni serán en ningún caso suministrados a terceros. Puede en cualquier momento ejercitar su derecho de acceder, rectificar, de oposición al uso y, en su caso, cancelar sus datos personales comunicando al correo electrónico privacidad@march.es la operación a realizar. Más información sobre nuestra política de privacidad.