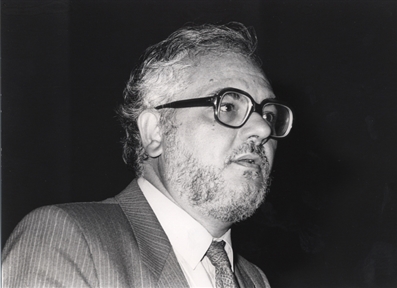 Lecture Series

Max Weber y la superación de la modernidad (I)

"The person and the time"
URL:
Date: 2/10/1984
Presenter:
No tanto presentar en apretada síntesis algunas ideas fundamentales que introdujo el sociólogo alemán, Max Weber, como examinar su valor para una interpretación de nuestra situación actual fue el propósito del ciclo de conferencias que, bajo el título de «Max Weber y la superación de la modernidad» pronunció, del 2 al 11 del pasado octubre, en la Fundación, Ignacio Sotelo, catedrático de Ciencia Política de la Universidad Libre de Berlín.
Según lo previsto en la Ley 34/2002 de Servicios de la Sociedad de la Información y de Comercio Electrónico, en la Ley Orgánica 15/1999 del 13 de Diciembre, de Protección de Datos de Carácter Personal y en el Reglamento (UE) 2016/679 General de Protección de Datos, le informamos que sus datos personales figurarán en nuestros archivos automatizados. Sus datos no son ni serán en ningún caso suministrados a terceros. Puede en cualquier momento ejercitar su derecho de acceder, rectificar, de oposición al uso y, en su caso, cancelar sus datos personales comunicando al correo electrónico privacidad@march.es la operación a realizar. Más información sobre nuestra política de privacidad.