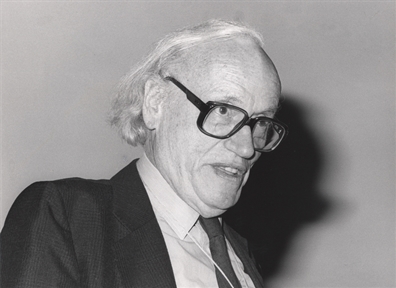 Inaugural lectures

Inauguración de la Exposición "JULIUS BISSIER". The spiritual art of a solitary
URL:
Date: 30/11/1984
Presenter:
Un total de 133 obras integran la Exposición del artista alemán Julius Bissier (1893-1965), que se exhibe en la Fundación Juan March a partir del 30 de noviembre: 84 aguadas en tinta china, 32 cuadros en témpera al huevo y 17 acuarelas, realizadas desde 1934 hasta 1965, año de su muerte.  Bissier (1893-1965) es uno de los grandes pintores europeos de mediados de siglo. «Prácticamente no existe ningún otro pintor alemán de este período que conjugue de manera parecida una extrema sensibilidad artística con la espiritualidad más alta», ha señalado el crítico de arte Werner Schmalenbach, director de la citada Kunstsammlung Nordrhein-Westfalen, quien pronunció, el pasado 30 de noviembre, la conferencia inaugural de la exposición en la Fundación Juan March.
Según lo previsto en la Ley 34/2002 de Servicios de la Sociedad de la Información y de Comercio Electrónico, en la Ley Orgánica 15/1999 del 13 de Diciembre, de Protección de Datos de Carácter Personal y en el Reglamento (UE) 2016/679 General de Protección de Datos, le informamos que sus datos personales figurarán en nuestros archivos automatizados. Sus datos no son ni serán en ningún caso suministrados a terceros. Puede en cualquier momento ejercitar su derecho de acceder, rectificar, de oposición al uso y, en su caso, cancelar sus datos personales comunicando al correo electrónico privacidad@march.es la operación a realizar. Más información sobre nuestra política de privacidad.