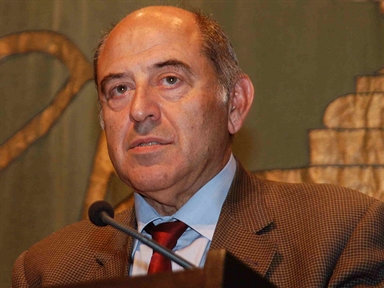 Director: Javier DeFelipe
"...the brain is equivalent to finding out the material stream of thought and will", used to say Santiago Ramón y Cajal. Analyzing the development and evolution of this organ which holds the fundament of our humanity, from the prehistoric man until the present, capable of inventing the most advanced technologies, is the purpose of this series of conferences. Four specialists will address the topic with a double approximation: scientific and philosophical.
Activity acknowledged by the Ministerio de Educación y Ciencia following the agreement of collaboration with date 14/3/2000.
Según lo previsto en la Ley 34/2002 de Servicios de la Sociedad de la Información y de Comercio Electrónico, en la Ley Orgánica 15/1999 del 13 de Diciembre, de Protección de Datos de Carácter Personal y en el Reglamento (UE) 2016/679 General de Protección de Datos, le informamos que sus datos personales figurarán en nuestros archivos automatizados. Sus datos no son ni serán en ningún caso suministrados a terceros. Puede en cualquier momento ejercitar su derecho de acceder, rectificar, de oposición al uso y, en su caso, cancelar sus datos personales comunicando al correo electrónico privacidad@march.es la operación a realizar. Más información sobre nuestra política de privacidad.