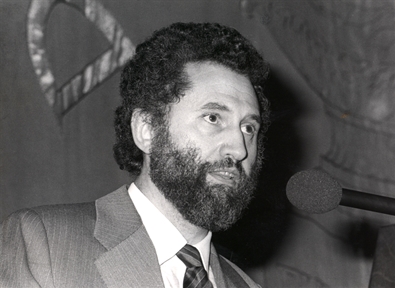 Lecture Series

La España de la transición (II)

"Cultural bases of the Spanish society"
URL:
Sobre «La España de la transición», Víctor Pérez Díaz, catedrático de Sociología de la Universidad Complutense, impartió, del 22 al 31 del pasado enero, un ciclo de conferencias en la Fundación. Repasar algunos de los problemas cruciales de la historia española en los últimos diez años, señalando algunos de sus logros y de sus límites, y en sus diversos marcos cultural, político, económico y de comportamiento social, fue el objetivo de estas conferencias del profesor Pérez Díaz, para quien los españoles, en estos años, «hemos sido capaces de una transición política en muchos sentidos admirable, de una mutación cultural hacia el sentido común y la tolerancia, manteniendo e incluso mejorando el clima social del país».
Según lo previsto en la Ley 34/2002 de Servicios de la Sociedad de la Información y de Comercio Electrónico, en la Ley Orgánica 15/1999 del 13 de Diciembre, de Protección de Datos de Carácter Personal y en el Reglamento (UE) 2016/679 General de Protección de Datos, le informamos que sus datos personales figurarán en nuestros archivos automatizados. Sus datos no son ni serán en ningún caso suministrados a terceros. Puede en cualquier momento ejercitar su derecho de acceder, rectificar, de oposición al uso y, en su caso, cancelar sus datos personales comunicando al correo electrónico privacidad@march.es la operación a realizar. Más información sobre nuestra política de privacidad.