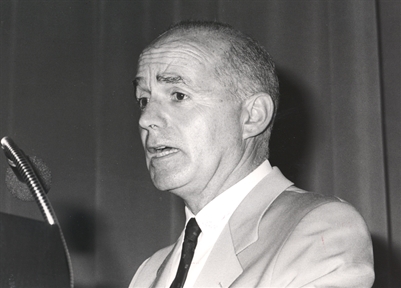 Lecture Series

Obstáculos al crecimiento en la España moderna y contemporánea (III)

"Reformism and growth in the Spain of Enlightenment"
URL:
"Sobre el tema «Obstáculos al crecimiento en la España moderna y contemporánea» Gonzalo Anes, catedrático de Historia Económica de la Universidad Complutense, dio un ciclo de conferencias en la Fundación Juan March, dentro de los «Cursos universitarios», que desde hace once años viene organizando esta institución en su sede sobre diversos temas científicos y humanísticos.
A lo largo de cuatro lecciones, el profesor Anes expuso una síntesis de la economía española en sus diversos sectores desde el siglo XVI al XIX."
Según lo previsto en la Ley 34/2002 de Servicios de la Sociedad de la Información y de Comercio Electrónico, en la Ley Orgánica 15/1999 del 13 de Diciembre, de Protección de Datos de Carácter Personal y en el Reglamento (UE) 2016/679 General de Protección de Datos, le informamos que sus datos personales figurarán en nuestros archivos automatizados. Sus datos no son ni serán en ningún caso suministrados a terceros. Puede en cualquier momento ejercitar su derecho de acceder, rectificar, de oposición al uso y, en su caso, cancelar sus datos personales comunicando al correo electrónico privacidad@march.es la operación a realizar. Más información sobre nuestra política de privacidad.