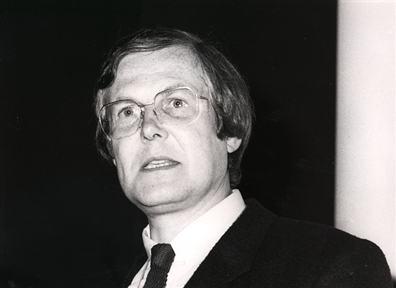 Inaugural lectures

Inauguración de la Exposición "LA XILOGRAFÍA, UNA CONSTANTE DEL ARTE ALEMÁN". The graphic art of German expressionism
URL:
Date: 4/06/1985
Presenter:
Hasta el 12 de julio permanecerá abierta en la sede de la Fundación Juan March la exposición «Xilografía alemana en el siglo XX». Esta muestra, que se presenta en Madrid con la ayuda del Instituto Alemán, fue inaugurada el pasado 4 de junio con una conferencia del doctor Georg Reinhardt que habló sobre el arte gráfico del expresionismo alemán. Compuesta por 140 obras grabadas en madera de medio centenar de artistas, ésta es una exposición itinerante del «Institut für Auslandsbeziehungen» (Instituto de Relaciones Culturales con el Exterior), de Stuttgart, que forma parte de un programa más amplio de exposiciones que recorren el mundo, dando a conocer el arte alemán del siglo XX.
Según lo previsto en la Ley 34/2002 de Servicios de la Sociedad de la Información y de Comercio Electrónico, en la Ley Orgánica 15/1999 del 13 de Diciembre, de Protección de Datos de Carácter Personal y en el Reglamento (UE) 2016/679 General de Protección de Datos, le informamos que sus datos personales figurarán en nuestros archivos automatizados. Sus datos no son ni serán en ningún caso suministrados a terceros. Puede en cualquier momento ejercitar su derecho de acceder, rectificar, de oposición al uso y, en su caso, cancelar sus datos personales comunicando al correo electrónico privacidad@march.es la operación a realizar. Más información sobre nuestra política de privacidad.