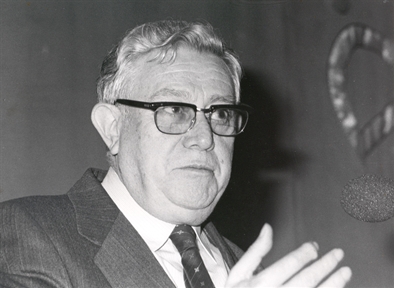 Lecture Series

Los avances de la Física moderna (IV)

"The description of the invisible"
URL:
"Entre los días 8 y 17 de abril el profesor Carlos Sánchez del Río, catedrático de Física Atómica y Nuclear de la Universidad Complutense, impartió en la Fundación Juan March un ciclo de cuatro conferencias sobre «Los avances de la Física Moderna». Los títulos de dichas conferencias fueron los siguientes: «De la filosofía natural a la física», «Entre el mecanicismo y la matematización», «Del clasicismo a la modernidad» y «La descripción de lo invisible».
La Física, tal como hoy la conocemos, no tiene más allá de 200 años. Tuvieron que pasar unos dos mil años para que la Física se materializase. «El conocimiento empírico de la naturaleza —dijo el profesor Sánchez del Río a modo de introducción general— es muy antiguo. Con los griegos empezó ya una ciencia especulativa, que es algo más que el puro conocimiento artesanal. Y de ahí hubo un tránsito que duró muchos siglos, hasta llegar a una descripción cuantitativa de la naturaleza, que es lo que hoy llamamos Física.»"
Según lo previsto en la Ley 34/2002 de Servicios de la Sociedad de la Información y de Comercio Electrónico, en la Ley Orgánica 15/1999 del 13 de Diciembre, de Protección de Datos de Carácter Personal y en el Reglamento (UE) 2016/679 General de Protección de Datos, le informamos que sus datos personales figurarán en nuestros archivos automatizados. Sus datos no son ni serán en ningún caso suministrados a terceros. Puede en cualquier momento ejercitar su derecho de acceder, rectificar, de oposición al uso y, en su caso, cancelar sus datos personales comunicando al correo electrónico privacidad@march.es la operación a realizar. Más información sobre nuestra política de privacidad.