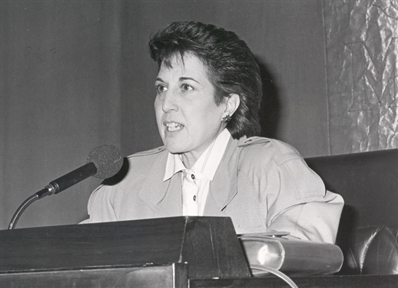 Lecture Series

Felicidad, política y moral. Clásicos del siglo XVIII (I)

"Harmony of nature and passions of men"
URL:
Date: 24/03/1987
Presenter:
«Si bien la felicidad ha sido sueño fugitivo de todos los hombres en todas las edades, sólo en el siglo de la Ilustración se la coloca en el centro del pensamiento y en la finalidad fundamental para todos los hombres». Repasar aquellos principios que han constituido la base sobre la que se ha edificado el mundo político y moral moderno fue el objetivo del ciclo de conferencias que impartió en la Fundación Juan March Carmen Iglesias, catedrática de Historia de las Ideas y de las Formas Políticas en la Universidad Complutense, del 24 de marzo al 2 de abril pasados. A dos de las conferencias asistieron la Reina doña Sofía y su hija la Infanta Cristina.
Según lo previsto en la Ley 34/2002 de Servicios de la Sociedad de la Información y de Comercio Electrónico, en la Ley Orgánica 15/1999 del 13 de Diciembre, de Protección de Datos de Carácter Personal y en el Reglamento (UE) 2016/679 General de Protección de Datos, le informamos que sus datos personales figurarán en nuestros archivos automatizados. Sus datos no son ni serán en ningún caso suministrados a terceros. Puede en cualquier momento ejercitar su derecho de acceder, rectificar, de oposición al uso y, en su caso, cancelar sus datos personales comunicando al correo electrónico privacidad@march.es la operación a realizar. Más información sobre nuestra política de privacidad.