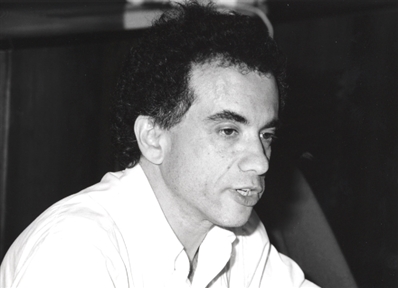 Lecture Series

Conferencias del Profesor Robert M. Fishman (II)

"Democratization processes in Southern Europe"
URL:
"El profesor de la Universidad de Harvard Robert M. Fishman, que en este mes de marzo inicia un seminario de investigación en el Centro de Estudios Avanzados en Ciencias Sociales del Instituto Juan March, del que es profesor residente, impartió los días 12 y 14 de diciembre pasado dos conferencias en la Fundación Juan March sobre «Movilización y desmovilización sindical en la España democrática» y «Procesos de democratización en el Sur de Europa».
Doctor en Sociología por la Universidad de Yale y actualmente Profesor Asociado de la Universidad de Harvard, Robert Fishman es autor de diversos trabajos sobre temas políticos y sociales españoles, entre ellos un volumen sobre Working Class Organization and the Return to Democracy in Spain, que acaba de publicarse."
Según lo previsto en la Ley 34/2002 de Servicios de la Sociedad de la Información y de Comercio Electrónico, en la Ley Orgánica 15/1999 del 13 de Diciembre, de Protección de Datos de Carácter Personal y en el Reglamento (UE) 2016/679 General de Protección de Datos, le informamos que sus datos personales figurarán en nuestros archivos automatizados. Sus datos no son ni serán en ningún caso suministrados a terceros. Puede en cualquier momento ejercitar su derecho de acceder, rectificar, de oposición al uso y, en su caso, cancelar sus datos personales comunicando al correo electrónico privacidad@march.es la operación a realizar. Más información sobre nuestra política de privacidad.