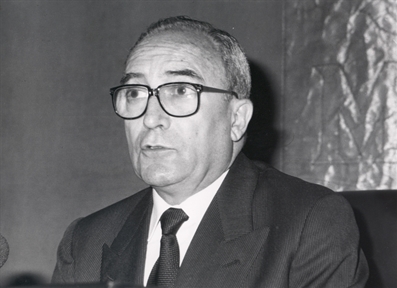 Lecture Series

Los nacionalismos españoles (II)

"The crisis of the end of the century and the awakening of nationalism. The catalan case"
URL:
"Carlos Seco Serrano
Los nacionalismos españoles
El historiador Carlos Seco Serrano, especialista en Historia Contemporánea de España, impartió en la Fundación Juan March, entre el 20y el 29 de marzo, un curso sobre «Los nacionalismos españoles». El día 20 habló de «Unidad y diversidad de España: panorámica histórica»; el día 22, de «La crisis del fin de siglo y el despertar de los nacionalismos. El caso catalán»; el día 27, de «Tradición y modernidad en el caso vasco»; y el día 29, de «La peculiaridad gallega y los otros horizontes nacionalistas en la España de comienzos de siglo»."
Según lo previsto en la Ley 34/2002 de Servicios de la Sociedad de la Información y de Comercio Electrónico, en la Ley Orgánica 15/1999 del 13 de Diciembre, de Protección de Datos de Carácter Personal y en el Reglamento (UE) 2016/679 General de Protección de Datos, le informamos que sus datos personales figurarán en nuestros archivos automatizados. Sus datos no son ni serán en ningún caso suministrados a terceros. Puede en cualquier momento ejercitar su derecho de acceder, rectificar, de oposición al uso y, en su caso, cancelar sus datos personales comunicando al correo electrónico privacidad@march.es la operación a realizar. Más información sobre nuestra política de privacidad.