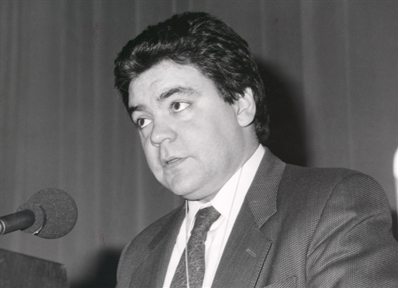 Lecture Series

La teoría actual de la evolución (IV)

"Beyond Neo-Darwinism: new trends in the study of macroevolution"
URL:
Date: 12/03/1990
Presenter:
Sobre «La teoría actual de la Evolución» se celebró en la Fundación Juan March, del 19 de febrero al 12 de marzo pasados, un ciclo de conferencias en el que participaron el Premio Nobel de Química 1967 Manfred Eigen y los científicos John Maynard Smith, de la Universidad de Sussex en Brighton (Inglaterra); Leslie E. Orgel, del Salk Institute, San Diego (Estados Unidos); y el español Pere Alberch, director del Museo Nacional de Ciencias Naturales, de Madrid. Este ciclo se inscribía dentro del Plan de Reuniones Internacionales sobre Biología de la Fundación.
Según lo previsto en la Ley 34/2002 de Servicios de la Sociedad de la Información y de Comercio Electrónico, en la Ley Orgánica 15/1999 del 13 de Diciembre, de Protección de Datos de Carácter Personal y en el Reglamento (UE) 2016/679 General de Protección de Datos, le informamos que sus datos personales figurarán en nuestros archivos automatizados. Sus datos no son ni serán en ningún caso suministrados a terceros. Puede en cualquier momento ejercitar su derecho de acceder, rectificar, de oposición al uso y, en su caso, cancelar sus datos personales comunicando al correo electrónico privacidad@march.es la operación a realizar. Más información sobre nuestra política de privacidad.