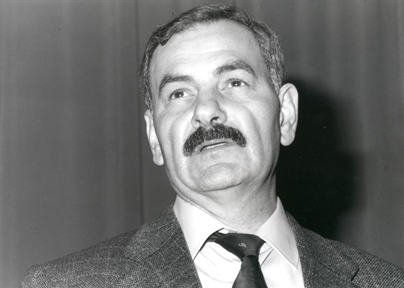 Open Classroom

Origen y evolución del hombre (I)

"Hominids and the humanization process"
URL:
Date: 5/02/2002
Presenter:
Del 5 al 28 de febrero pasado, se celebró en la Fundación Juan March un «Aula abierta» titulada «Origen y evolución del Hombre». Coordinada por José María Bermúdez de Castro, Profesor de Investigación del Consejo Superior de Investigaciones Científicas en el Museo Nacional de Ciencias Naturales de Madrid, quien impartió dos sesiones («Los homínidos y el proceso de humanización» y «El desarrollo y las estrategias adaptativas de los homínidos»), contó también con la participación de Juan Luis Arsuaga, catedrático de Paleontología de la Facultad de Ciencias Biológicas de la Universidad Complutense de Madrid, quien dio también dos conferencias («Marcha bípeda y el problema del parto» y «La evolución del cerebro y de la mente»); Eudald Carbonell, de la Facultad de Geografía e Historia de la Universidad Rovira i Virgili de Tarragona («La evolución técnica»); Juan Carlos Diez, profesor de Prehistoria de la Universidad de Burgos («Estrategias de subsistencia y economía de los homínidos»); Ignacio Martínez, profesor titular en el departamento de Geología de la Universidad de Alcalá de Henares («La evolución del lenguaje»); y José Miguel Carretero, profesor titular de Paleontología en el departamento de Ciencias Históricas y Geografía de la Universidad de Burgos («Evolución del tamaño y la forma del cuerpo en los homínidos»). Todos ellos forman parte del equipo de investigación multidisciplinar de las excavaciones y estudio de los Yacimientos Pleistocenos de Atapuerca, codirigido por José María Bermúdez de Castro y Juan Luis Arsuaga, y que obtuvo el Premio Príncipe de Asturias de Investigación Científica y Técnica 1997 y el Premio de Castilla y León de Ciencias Sociales y Humanidades 1998.
Según lo previsto en la Ley 34/2002 de Servicios de la Sociedad de la Información y de Comercio Electrónico, en la Ley Orgánica 15/1999 del 13 de Diciembre, de Protección de Datos de Carácter Personal y en el Reglamento (UE) 2016/679 General de Protección de Datos, le informamos que sus datos personales figurarán en nuestros archivos automatizados. Sus datos no son ni serán en ningún caso suministrados a terceros. Puede en cualquier momento ejercitar su derecho de acceder, rectificar, de oposición al uso y, en su caso, cancelar sus datos personales comunicando al correo electrónico privacidad@march.es la operación a realizar. Más información sobre nuestra política de privacidad.