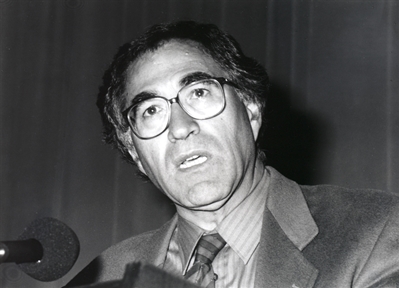 Lecture Series

Cuatro lecciones sobre el 'Puente' (II)

"1905: The 'Bridge' over the Elbe"
URL:
Date: 5/10/1993
Presenter:
"Hasta el 12 de diciembre seguirá abierta en la Fundación Juan March la Exposición «Arte expresionista alemán Brücke», que ofrece 77 obras de siete artistas del grupo Brücke («Puente»), que representó la modernidad en Alemania a comienzos del presente siglo. Las obras proceden del Brücke-Museum de Berlín.
Como complemento de la exposición, la Fundación organizó, los días 1, 5, 7 y 14 de octubre, un ciclo de «Cuatro lecciones sobre "El Puente"». La primera de estas conferencias fue la de inauguración de la exposición, que pronunció la directora del Brücke-Museum de Berlín, Magdalena Moeller, y de la cual se informó en el anterior Boletín Informativo. Las otras tres corrieron a cargo de Simón Marchán, catedrático de Estética de la UNED."
Según lo previsto en la Ley 34/2002 de Servicios de la Sociedad de la Información y de Comercio Electrónico, en la Ley Orgánica 15/1999 del 13 de Diciembre, de Protección de Datos de Carácter Personal y en el Reglamento (UE) 2016/679 General de Protección de Datos, le informamos que sus datos personales figurarán en nuestros archivos automatizados. Sus datos no son ni serán en ningún caso suministrados a terceros. Puede en cualquier momento ejercitar su derecho de acceder, rectificar, de oposición al uso y, en su caso, cancelar sus datos personales comunicando al correo electrónico privacidad@march.es la operación a realizar. Más información sobre nuestra política de privacidad.