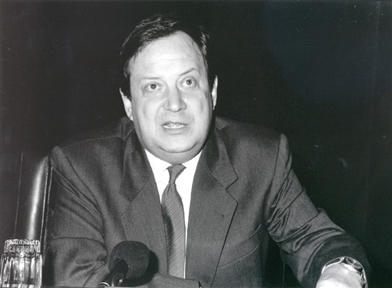 Lecture Series

La invención de la literatura española (III)

"Positivism and bibliophily in the XIX century"
URL:
El profesor José-Carlos Mainer, catedrático de Literatura Española en la Universidad de Zaragoza y autor, entre otros libros, de La Edad de Plata (1902-1939). Ensayo de interpretación de un proceso cultural, impartió en la Fundación Juan March durante el mes de octubre un ciclo de cuatro conferencias titulado «La invención de la Literatura española». El martes 19 habló de «Bajo el signo de la Ilustración»; el jueves 21, de «Romanticismo y literatura nacional»; el martes 26, de «Positivismo y bibliofilia en el siglo XIX»; y el jueves 28, de «El nacionalismo liberal del siglo XX».
Según lo previsto en la Ley 34/2002 de Servicios de la Sociedad de la Información y de Comercio Electrónico, en la Ley Orgánica 15/1999 del 13 de Diciembre, de Protección de Datos de Carácter Personal y en el Reglamento (UE) 2016/679 General de Protección de Datos, le informamos que sus datos personales figurarán en nuestros archivos automatizados. Sus datos no son ni serán en ningún caso suministrados a terceros. Puede en cualquier momento ejercitar su derecho de acceder, rectificar, de oposición al uso y, en su caso, cancelar sus datos personales comunicando al correo electrónico privacidad@march.es la operación a realizar. Más información sobre nuestra política de privacidad.